Classes and Academics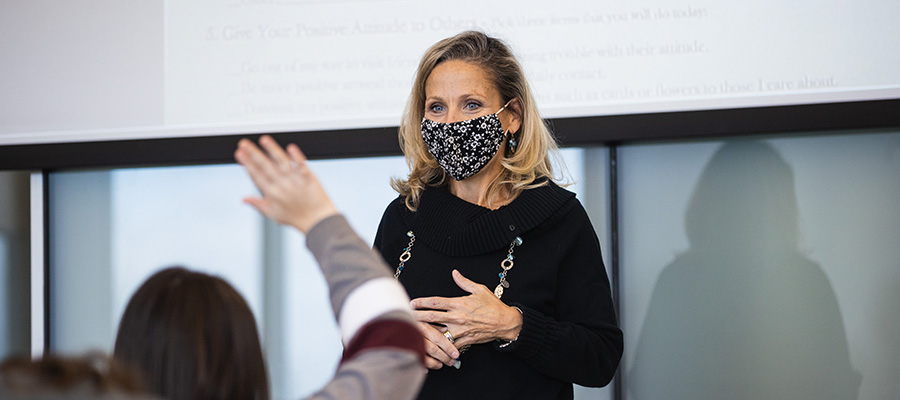 Academics, research, and creative activities are fully back on campus. To protect the health and safety of our campus and community, everyone is asked to follow these guidelines.
Spring 2022 Calendar
January 10 — Classes begin for Spring 2022
January 17 — Martin Luther King Jr. Day — no classes, university offices remain open
March 5-13 — Spring Break — no classes, university offices remain open
March 31-April 1 — Gentle Break — no classes, university offices remain open
April 30 — Classes end for Spring 2022
May 2-6 — Exam week
May 7 — Semester ends/Commencement
Health and safety in the classroom
CMU requires everyone, regardless of vaccination status, to wear a mask or face covering in all classrooms, labs, and other instructional spaces at least through the end of September. The university will continue to closely monitor and assess the situation and will communicate any policy changes to the university community.
Class types
CMU is currently offering four different educational delivery modes in addition to traditional in-person classroom and lab sections.
Online synchronous
Courses are fully online and require students and faculty to participate during specific meeting days/times.
Online asynchronous
Courses are fully online with no specific meeting days/times. Students do not have to meet for the online class at a certain time. Instead, the instructor posts assignments in an online learning portal, and students read instructions posted, like reading certain chapters or articles. Students might also then be asked to complete assignments by a certain deadline.
HyFlex
HyFlex allows students to attend in-person classes or participate in the live class through a synchronous online session. Use of HyFlex could mean, for example, that some students attend class in person one day and remotely the next class session based on direction from their instructor. Or a student could choose to participate in class by sitting in a classroom on campus, or to attend that same class, at the same time, remotely from another location. Students are strongly encouraged to attend in the classroom whenever possible.
Hybrid
Courses have some face-to-face time and a mixture of synchronous and/or asynchronous meetings. Some parts of the course require all students to be face to face for class meetings, while other meetings are held either by synchronous online instruction (for example, an instructor teaches from home or an office and speaks to students live through online audio or video conferencing, like a Zoom meeting), or the students would have online asynchronous instruction.
Procedure for Students Returning to Class
Faculty and staff, if Student Affairs informs you that a student in isolation or quarantine is medically cleared to resume regular activities and return to classes, know that Student Affairs has worked with CMU Health Services to make that determination.

Please note: Faculty or staff should not contact Health Services or Student Affairs to "verify" the medical sufficiency of a return-to-class note from Student Affairs or the date upon which the return slip is effective. Such verification requests are redundant and create a bottleneck of vital staff resources dedicated to other critical activities.
Research
Please contact the Office of Research and Graduate Studies for specific questions related to research, lab and field safety, and other concerns.