Journalism Internships
The journalism department helps arrange internships to match your career interests and goals. Our students have completed internships in the media and related industries locally, nationally and internationally.
SCJM internship documents
Benefits of an internship
Students meet employers' expectations of at least one internship by graduation.
Internships offer students opportunities to use their skills in a real-world context, gain experience and build their portfolios.
A successful internship indicates the student has the knowledge, skills and experiences necessary to be successful in the workplace.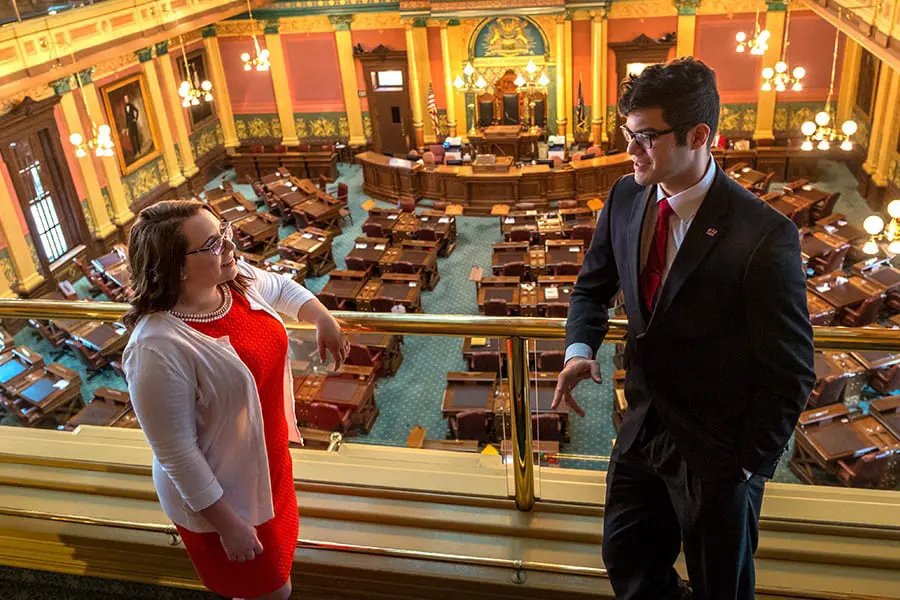 The following is a list of companies and organizations where students in the journalism department have interned:
The Big Rapids Pioneer
Heritage Media
Michigan Hockey Magazine
CBS Interactive
Gamestop Magazine
The Associated Press
Detroit News
Detroit Free Press
The Washington Post
St. Petersburg Times
BlackBook
The George Moses Company
CMU Athletics
Warner Music Group
Parsons & Maxon, Inc.
The Detroit Pistons
Michigan Humane Society
Detroit Zoo
Michigan House of Representatives
American Red Cross
Link Community Development in London, England
Pear Creative
Midland Daily News
Traverse Magazine
Saginaw News
Grand Rapids Press
Muskegon Chronicle
Detroit Lions
Sydney Daily News in Sydney, Australia