News Central and Central View Live
Tell the Mt. Pleasant community what's going on. News Central and Central View Live are half-hour student-produced nightly news shows that air at 5 PM on MHTV (Moore Hall Television). You get real world, hands-on experience and discover the importance of teamwork and accuracy in a fun and welcoming live studio environment.

News Central anchors and reporters cover campus, local, and regional news. Our meteorology students forecast the weather, and we have sports too. Central View Live hosts and reporters cover local events, campus culture, art, music, entertainment, and all things trending.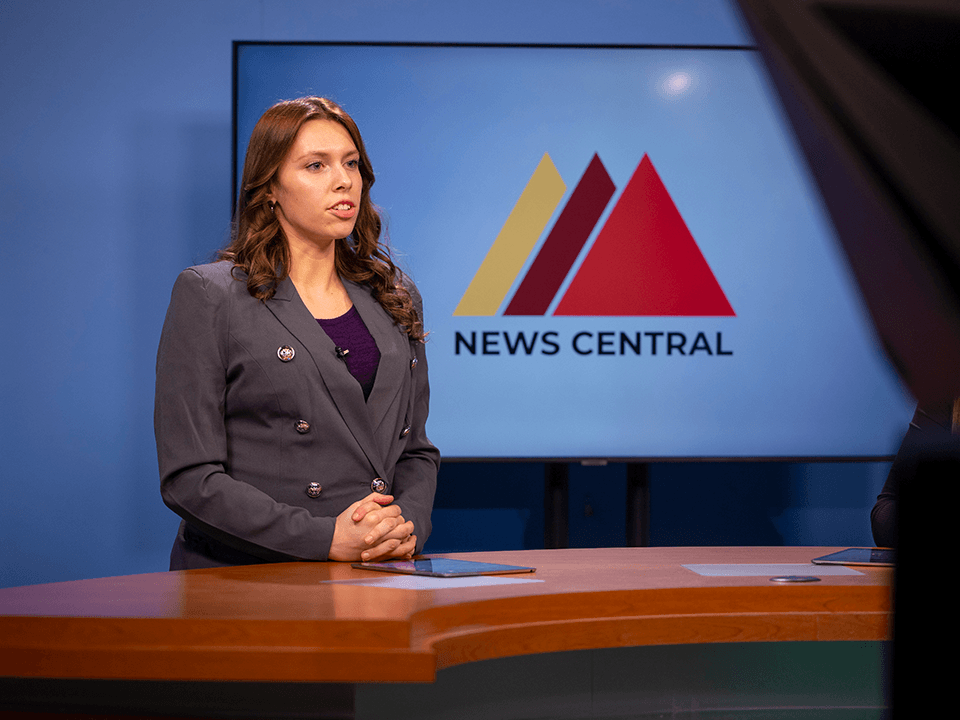 We are CNN and CBS College News affiliates, and they pick up some of our stories for their broadcasts. All students are welcome to audition for a position as an anchor for news, sports, weather, or hosts for Central View Live. We also need multimedia journalists to go out and file reports and packages. We broadcast live shots from the scene in almost every show. And students also work behind the camera to produce each show. News Central and Central View Live offer students an exciting and fast-paced experiential learning environment.