Student Recitals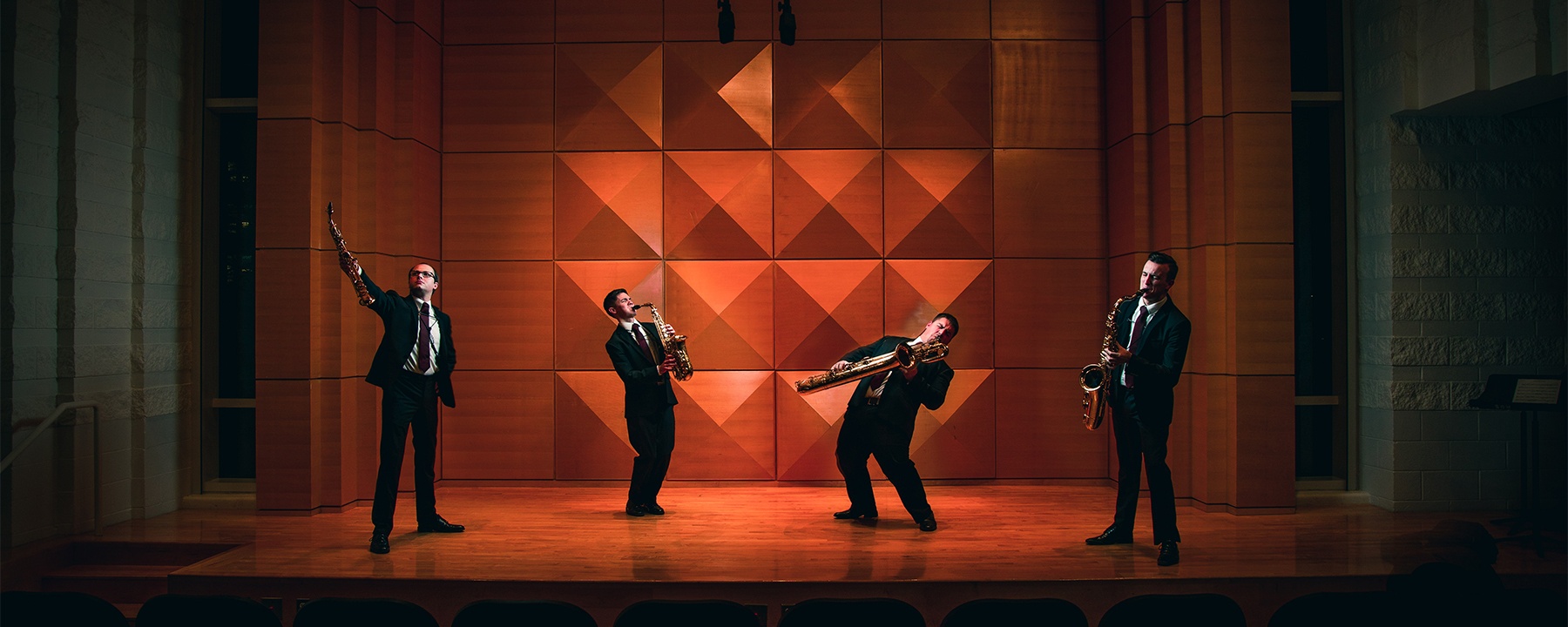 Planning your student recital doesn't have to be a stressful experience! Make sure to communicate early and often with School of Music staff and your applied professors.
Recital Information Updates
Preference will be given to Degree Recitals.
Modified scheduling will allow for more air change between performances: Available recital times include:
Fridays: 7:00 PM

Saturdays: 1:00 PM, 4:00 PM, 7:00 PM

Sundays: 1:00 PM, 4:00 PM, 7:00 PM
Recitals are limited to 60 minutes or less (including an intermission)
Students may enter the space no earlier than 30 minutes prior to their scheduled performance timeLive audiences will be limited to half capacity (50 masked guests for Chamichian) this fall and no receptions are permitted this fallStudents are responsible for live-streaming their recital themselves.
Instrumental Juries
A recital jury will consist of a video of approximately 20 minutes of music from the recital program chosen in consultation with the studio professor. If you are doing an electronic jury submission, a link to the video should be sent to the jury committee at least three weeks in advance of the recital date. The jury shall respond with a decision within 3 days.
Student Recital Instructions
Review carefully your ensemble, studio, and class obligations before selecting a recital date, and make sure your assisting musicians and applied teacher have that date free.
PRO TIP: Plan to give your recital earlier in the semester. You'll have more choices in selecting rehearsal and performance dates.
At the beginning of the semester
View the available recital dates. Complete the online form linked above and email Dr. Garcia Souza with any questions you may have.
Fill out and email the Pianist Request Form if you need a pianist for your recital.
After your recital date is confirmed
The majority of juries for Fall 2020 will be submitted digitally. Recital Juries should occur around 3 weeks prior to your recital. When scheduling your jury be sure to coordinate the day, time, and location with collaborating musicians.


If you require additional audio/tech support such as PowerPoint, video projection, or fixed media for your jury, email Chris Ferrara as soon as possible.
Immediately following your recital jury
Jury Form
Students must jury their recital no later than three weeks prior to their recital date.
Dress Rehearsals
Recitalists have a maximum of 2 hours of rehearsal for performance preparation. If you require a rehearsal in Chamichian Recital Hall, please request a weekend rehearsal time.
Audio Services
If you would like your recital recorded, submit the Student Recital Recording Request to Mindy Zeneberg with payment in the Music Office.
Your Recital Program
Programs are due at least two weeks prior to your performance date. Please complete your program using the template below.
Promoting Your Recital
Begin to promote your recital live-stream via a Facebook event. If you decide to advertise with posters, you may put up posters on bulletin boards
1) at the entrances
2) in classrooms
3) in practice room hallways
4) in student lounges.
You may not tape posters to any wall surface in the building.
Week of your recital
Get plenty of rest and drink plenty of water!
Remind collaborative pianists, assisting musicians, and professors of your hall rehearsal time(s)
Do a final social media push, and remind friends/family of your recital
Reminder: Recital Receptions are prohibited for Fall 2021.
Distribute your electronic program to your friends/family/teachers and make sure to also share a copy with Dr. Garcia Souza.
Day of your recital
Before your recital get plenty of rest and drink plenty of water!
The Music Building opens at 9:00 am on most weekends, plan ahead if you have an early recital time. You may enter the hall 30 minutes prior to your recital time. Check the grey shelving unit backstage for your recital's programs. Place them on a stand in front of the hall for guests to take.
After your recital
Thank your assisting musicians, event staff, and professors for their support! Return programs to the grey shelving unit backstage, and save an extra program or two for your personal portfolio.