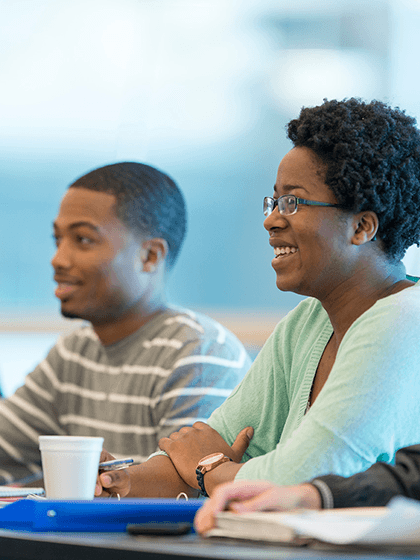 Center for administration and leadership
Our Center for Administration and Leadership has the broad goal of enhancing student learning and achievement by creating and offering innovative interdisciplinary programs for students at all levels. The center provides online, classroom-based, and customized programs designed to meet the needs of our students, community, and workforce partners.
The Center for Administration and Leadership (CAL) provides credit and non-credit programming for a wide range of audiences. CAL, in its various iterations, has a long history of educational programming for diverse populations. The staff has over 100 years of combined expertise in areas of experiential learning credit, certification-to-credit, school district design professional development programs and courses, executive training, and corporate workshops, accelerated non-credit programs, and credit-bearing online degrees at the undergraduate and master's level for working adults.
Our Programs
Non-Credit Experimental & Professional Development
Certification to Credit Verification
District Design Experiences
Human Resources Certification
MichiganWorks! Upskilling & Retraining
Prior Learning Assessment
Public Service Institutes
State Continuing Education Clock Hours (SCECHs) Certificate Renewal
View all Programs