Canadian Alumni Testimonials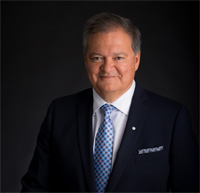 Mike DeGagne – President – Nippissing University

"I think that a lot of the content and the quality of the program that I pursued in the 80s is still serving me very very well today."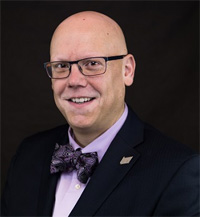 David Coward – Vice President Human Resources – Georgian College
"This education was life and career changing for me. I found the cohort model to be socially and educationally beneficial, and I believe that the education that I received was world-class and helped propel my career forward."
Darrin Caron – Former Principal/Dean – Durham College
"I cannot tell you how many times I have used the knowledge I gained and the network of colleagues I met through my CMU experience. The college-centric focus of the courses, the opportunity to apply an academic underpinning to my college experiences and the chance to engage in vigorous debate and dialogue made my years at CMU the most memorable of my career. I would recommend CMU to anyone interested in administrative positions in the college or those who would like to learn more about college operations."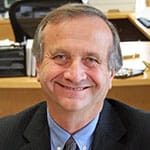 Scott Blakey – Vice President Administration – Durham College
"The capstone project allows students to select a research topic of interest and opens the door for future research opportunities if one decides to pursue programs at the doctoral level. In my case, that is exactly what I did through the encouragement, support and guidance of many of my CMU professors. In my journey, the CMU Master of Arts helped to open a number of doors that otherwise might have not been available to me. I am a strong advocate for the program and regularly encourage students and employees to pursue their graduate education through enrolling in one of the cohorts that regularly runs at Durham College. Many of our employees enroll in the CMU Masters of Arts program and they are part of the college leadership for the future."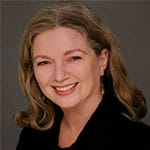 Deb Dunbar – Director, Organizational and Staff Development – George Brown College
"The Central Michigan University Master of Arts curriculum introduced me to key aspects of postsecondary education and supported research in areas that informed my work and stretched my skills. The instructors were leaders in their fields who provided valuable insights and connections to resources and areas of study shaping higher education. The cohort model was supportive and encouraging, facilitating personal, professional and educational growth, and many of my cohort members continue to be part of my professional network."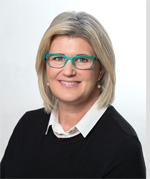 Allison Menegoni – Faculty – Fanshawe College
"It was a brilliant program. The MA fit perfectly into my busy teaching schedule, and I loved the on-site F2F cohort method of teaching-learning. I derived tremendous joy being part of graduate work that was meaningful, challenging and rigorous, yet still absolutely "do-able" as a full time faculty member. I felt my capstone research was extremely well supported by Dr. Kaleb Patrick, and I emerged from the program triumphant, graduating Summa Cum Laude!"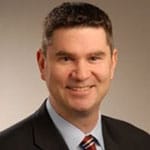 Steve Virtue – Partner – Howe and Wye
"I am often faced with the question of the value/role or credibility of the CMU MA in Ontario or perhaps more poignantly the value of the degree to someone who (like me) doesn't work in education. I found the courses unbelievably helpful in a variety of capacities while I was in the program and found 'real-world' applicability for the degree."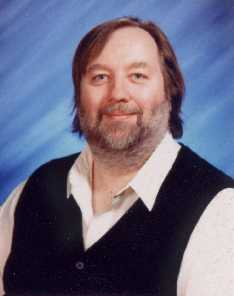 Peter Gehbauer – Teacher – Six Nations Polytechnic STEAM Academy
"The program content was very useful and continues to be, particularly in matters of teaching, advising and mentoring struggling students. On completion of the MA program, and whilst working full-time, I continued to complete a PhD in Education with specialization in Instructional Design for Online Learning in 2010."
Meet some of our amazing alumni
Heather Raiku - Manager Program Quality - Centennial College
"This program changed my life. It was such an amazing experience. The cohort model challenged me to see other perspectives on issues and broadened my scope of understanding of issues related to post-secondary education. I applied my learning in my role during my studies, which expanded my learning beyond the classroom and allowed me to explore the topics I was studying in a deeper way. The program opened doors for me, both during my studies and after, leading me to my current role that far exceeds what I could have achieved prior to taking the program. I still apply the content two years after graduating, and return to my textbooks and readings on a regular basis."
Diane Donaldson RN, BScN, CCHN(C), MA Ed (C) - Public Health Nurse - City of Toronto
"After 30 years of public health nursing, I had a lot of knowledge and experience to share with nursing students. Since beginning CMU's MA program, I have been transitioning into a teaching role and have been lecturing part-time as nursing faculty at George Brown College. There are several other nurses in my cohort, and we all find that this program enhances our teaching skills within our nursing practice."
Michael Eliadis - Simulation Centre Manager - George Brown College
"The CMU post-graduate experience was transforming both personally and professionally. It has broadened my perspective and perceptions of myself, my capabilities and of the educational realm I work in. For those that are questioning whether to enroll, I can say that the faculty are passionate, knowledgeable and accessible. They support the student all along the path to graduation."
Lori Nave - Director, eLearning & Teaching Innovation - George Brown College
"It was a fabulous program and experience. This program led directly to my current position. Five years later, we still get together from time to time. I'd highly recommend the program!"
Robert Richardson - Associate Dean - Humber College
"The CMU MA program and credential enabled me to take advantage of terrific opportunities at Humber College. I completed the MA in 2008, and in 2009 I was able to apply successfully for the Media Foundation PC/professor position. The CMU program was a critical aspect of my success as a teacher and as a student mentor in that program. In Fall 2014, I applied for the position of Associate Dean; I am in my 5th year as AD, and I believe the learning I gained in the CMU MA, I use every day in some capacity."
Norma Williams - Intervenor - YCDSB
"I have had the opportunity to synthesize what I learned in the program each day in my work."