Soccer 
Association football, commonly known as football or soccer, is a sport played between two teams of eleven players with a spherical ball. It is played by 250 million players in over 200 countries, making it the world's most popular sport.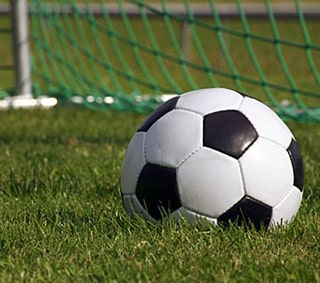 Soccer at CMU:
The soccer class at CMU is traditionally taught by a member of the varsity soccer staff at CMU. This gives you the best instruction and the best opportunity to learn new skills or improve the skills you have. You will learn fundamentals, strategies, tactics and play plenty of games. It's a great way to meet new people or just keep active.
PED 176 Soccer
​An introduction to the skills, strategies and terminology of soccer through instruction and student participation.

Credits 1(Spec)

Contact Hours (Spec)
Disclaimer: Course availability is subject to enrollment and may not be offered every semester. Check the current course search and registration for updated availability.