Carla Stebbins
Carla Stebbins, Ph.D.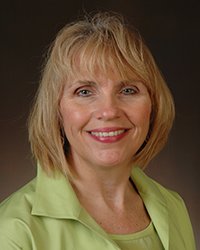 Program Director
Rochester Institute of Technology - New York
585-475-4761
casihst@rit.edu

B.A., Business/Marketing, University of Northern Iowa, Cedar Falls, Iowa

M.S., Health Care Administration, Des Moines University, Des Moines, Iowa

Ph.D., Educational Leadership and Policy Studies, Iowa State University, Ames, Iowa

Dr. Stebbins is a senior lecturer within the Master of Science in Health Systems Administration Program and currently serves as the program director. She teaches in the area of marketing and management and currently oversees the programs capstone experience. In addition, Dr. Stebbins supports content on a variety of leadership topics to members of the university and college community; specifically, in the areas of interpersonal communication and relationship building, change management, team building, etc.

Before joining RIT in 2016, Dr. Stebbins worked in various staff, faculty and administrative roles for over twenty years at a university located in the Midwest. Most recently, Carla served as the program director of the schools Master of Health Care Administration (MHA) program. She led the program to achieve specialized accreditation with the Commission on Accreditation Healthcare Management Education (CAHME) in 2015. Later that year, Dr. Stebbins was named a CAHME Fellow.

Dr. Stebbins is a qualified administrator of the Myers-Briggs Type Indicatorâ and an experienced facilitator of FLEX Care: Healthcare communication skills using personality typeä. She facilitates training to both clinical and non-clinical students and serves as a faculty for the Iowa Chronic Care Consortium's Clinical Health Coach program providing Flex Careä and leadership training to practicing health care professionals around the country. Carla earned the Master Practitioner credential through the Association of Psychological Type-International (APTi) along with Ethical Standards for the Practical Use of Type certification in 2016.

Dr. Stebbins serves on several committees for national associations serving healthcare administration education. In addition, she has actively served on a number college and university committees regarding accreditation; learning and outcomes assessment; and, program development. Her research interests surround empathy and the physician—patient relationship, student engagement/satisfaction, program evaluation and learning assessment.