Cheryl Gonzalez
Cheryl Gonzalez, MSA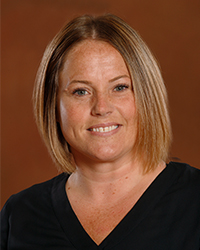 Assistant Director of Enrollment for Online Cohorts
Central Michigan University
989-774-3867
smith6cr@cmich.edu

Cheryl has more than 20 years of experience working in leadership roles ranging from district manager to training director in both the restaurant and financial fields. She is a non-traditional, first-generation graduate who not only earned her B.S. in Integrated Leadership Studies with a specialized track in Public Sector Leadership online from CMU but she also obtained her M.S.A. in Leadership online as well. In 2014, she began working in education as an administrative assistant in CMU's diversity offices and most recently as the coordinator for CMU Online. Cheryl is well-versed in operations, planning and development, relationship management, and scheduling. She is excited for her new role as the Assistant Director of Enrollment for Online Cohorts where she will be working closely with all of CMU's online cohort programs including the Master of Health Administration.