Herb Smaltz
Herb Smaltz, Ph.D., FHIMSS, FACHE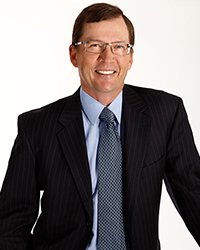 Founder, President & CEO
CIO Consult, LLC - The Villages, FL
614-309-3278
herb.smaltz@cioconsult.com

Herb Smaltz is the Founder, President & CEO of CIO Consult, LLC. He works with healthcare provider and vendor organizations to provide CIO-level professional services to include IT strategic planning, IT governance, IT product market placement advice, RFI/RFP planning and oversight, IT executive & staff coaching and mentoring, IT departmental assessments, IT project portfolio management office planning and evaluation and a number of other services design to maximize IT organizational performance.

Prior to founding CIO Consult, Herb founded Health Care DataWorks, a healthcare business intelligence software company which earned the distinction of a Gartner "Cool Vendor" prior to being acquired in 2015. Prior to his consulting & entrepreneurial career, Herb served as the CIO of the Ohio State University Medical Center, a $1.7B, 6 hospital academic medical center comprising more than 1100 beds and over 13,000 FTEs. In his role as CIO of OSUMC, he led an IT organization of 255 individuals with an annual operating budget of $42M. In addition, he served as an Associate Vice-President for Health Sciences leading collaborative initiatives between the three mission areas of the medical center: research, academics and patient care.

Herb has over 25 years of experience in healthcare management with all but four of those years as CIO/CKO at various sized organizations including a 20-bed community hospital, a 300-bed tertiary referral medical center, an 1100-bed tertiary referral medical center, a 5-state region, a 7-country international region and at the corporate headquarters of a $6.2B globally distributed integrated delivery system. He is a Fellow of the Healthcare Information & Management Systems Society (FHIMSS) and has served on the HIMSS Board of Directors (BOD) from 2002-2005 and as the HIMSS 2004-2005 BOD Vice Chair. In addition, he is a Fellow in the American College of Healthcare Executives (FACHE) and a two-time CIO-100 award recipient.

Herb also holds certifications in Knowledge Management from the Knowledge Management Certification Board (KMCB). In addition, he has served as an associate professor at UAB, Birmingham, AL, and as a research professor at the Ohio State University, Columbus, OH. Herb earned a BS in Management Information Systems from the University of Tampa, FL in 1985, an MBA from Ohio State University in 1992 and a Ph.D. in Business Administration - Information & Management Science from Florida State University in 1999.

His recent publications include Information Systems for Healthcare Management, 8th Edition, with Gerald Glandon & Donna Slovensky, Health Administration Press, Chicago, IL, 2014; The Healthcare Information Technology Planning Fieldbook, with George "Buddy" Hickman, HIMSS Publications, Chicago, IL, 2008; The Executive's Guide to Electronic Health Records with E. Berner, Health Administration Press, Chicago, IL, 2007; The CEO-CIO Partnership: Harnessing the Value of Information Technology in Healthcare, eds. Smaltz, D., Glaser, J., Skinner, R. & Cunningham III, T, HIMSS Publications, Chicago, IL, 2005.