James Krolik
James J. Krolik, Ph.D., SCP, SPHR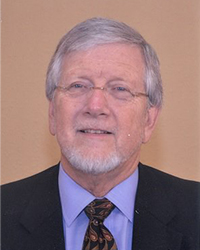 Lecturer, Management Department
Eastern Michigan University
313-581-4400
kroli1jj@cmich.edu

Dr. James J. Krolik is an adjunct instructor at Central Michigan University and has taught Human Resource Management classes since 1988. Dr. Krolik has taught in the classroom and online including MGT 643 Human Resource Management, MGT 647 Personnel Selection and Evaluation, and PSC 711 Public Personnel Administration. Since 2001, his current full-time position is a Lecturer in the Management Department, the College of Business, at Eastern Michigan University. At EMU, Dr. Krolik teaches undergraduate and graduate level classes in Union Relations, Compensation, Staffing, and Current Issues in Human Resource Management. Dr. Krolik has been Director of Career Planning and Placement at Virginia Commonwealth University, Director of Non-Academic Career Planning for Graduate Students at the University of Michigan and Director of Graduate Studies at Detroit College of Business. Dr. Krolik has developed Human Resource Management classes at the Master's level for several national higher education institutions. Dr. Krolik has been recognized at several institutions at an outstanding instructor. Dr. Krolik has served as a dissertation Mentor for Doctoral dissertations at Capella University and has mentored the Human Resource Management Capstone class at the Master's level at Thomas Edison State University. Dr. Krolik's human resource management experience included twelve years at a middle management position at two national based health care institutions. As Director of Employee Relations, Dr. Krolik supervised the human resource functions including employment, training union relations, and employee relations. Dr. Krolik served as a Board Member for Spaulding for Children, chairing the personnel and program committee. Dr. Krolik's doctoral degree is from the University of Michigan's Rackham Graduate School. Dr. Krolik has the Society of Human Resource Management senior level certification and senior level certification in human resource management from the Human Resource Certification Institute for over 12 years.