Mark Taylor
​Mark Taylor, DHA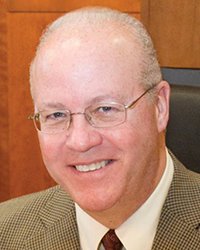 Consulting Executive
Taylor and Associates, LLC
414-343-9989
marktaylor321@hotmail.com

Mark R. Taylor, DHA, earned his Doctor of Health Administration from Central Michigan University. His dissertation was entitled, "Measuring Catholic Identity in Health Care Organizations: An Analysis of Organizational Practices and the Catholic Identity Matrix." Dr. Taylor also holds a Master of Health Services Administration from the University of Michigan and a Bachelor of Arts in Economics and Business administration from Hillsdale College, magna cum laude. Prior to completing his DHA, he served as CEO of several health systems where he gained more than 35 years' experience leading Catholic and other faith-based organizations. In his work, he focused on strategically repositioning organizations, implementing systematic performance improvement, and integrating values systems across large, complex organizations.