Marnie Roestel
Marnie Roestel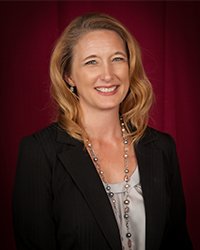 Associate Director Learning Systems Support
Central Michigan University
989-774-7914
roest1m@cmich.edu

Since 2009, Marnie has overseen the delivery of CMU's online courses and programs.  She created the Online Learning Resource Center for students new to online learning to understand the skills needed to be successful eLearners. She co-developed the Designing eLearning Workshop aimed at helping faculty new to the course development process understand effective online course design. And, to ensure already-created online courses remain current and relevant, she developed the course update model in place at CMU.  Marnie has presented on online course development and delivery to CMU's Board of Trustees and Academic Senate, MiBug (Michigan Blackboard User Group), as well as at regional, national and international conferences.