Robert Kovacs
Robert Kovacs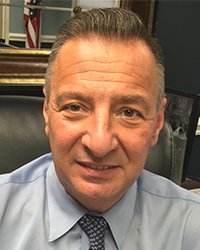 Administrator
Hunterdon Care Center - Flemington, NJ
908-788-5274
admin@hunterdoncarecenter.com

Robert J. "Bob" Kovacs is Administrator of the Hunterdon Care Center, Flemington NJ, a 185-bed skilled nursing and rehabilitation center operated by Ocean Health Care. Hunterdon Care Center was awarded the National Silver Quality award from the American Health Care Association for achievement in Quality. He is the recipient of the Eli Pick Facility Leadership award from the American College of Health Care Administrators He was honored as the Care One Administrator of the Year in 2007. Bob has over 25 years leadership and management experience in the long-term care industry and has served as a United States Navy Corpsman, a Certified Nursing Assistant and a Pharmacy Technician. During his career in long-term care, he has overseen a luxury Continuing Retirement Community, replaced an antiquated building with a new state-of-the art facility, and handled budgeting for Medicare, Medicaid, managed care contracts and private insurance. He has significant experience with Union issues as well as state and federal guidelines and regulations. Bob has a Bachelors in Public Health Administration from Rutgers University and is a Licensed Nursing Home Administrator.