Stephanie Vazquez
Stephanie D. Vasquez, MHA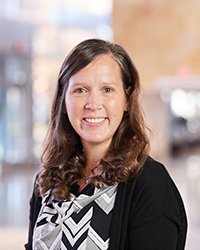 Practice Optimization
Navvis Healthcare - St. Louis, MO

Stephanie D. Vazquez is a practice manager with Mercy Clinic, in Saint Louis, Missouri. She has more than 22 years of experience in healthcare, 20 of those years in medical office management for multiple pediatric subspecialty clinics. Stephanie has her Bachelor of Science in Business- Healthcare Management and is actively pursuing a MHA degree from Western Governors University. Stephanie has worked with teams dedicated to improving patient access, medical office procedure standardization, and service excellence to name a few. Stephanie's interests are finding ways to improve patient care and simplifying the billing/coding process for the patients we serve.