Philosophy Student Organizations
Research suggests that students involved in student organizations and campus activities have a higher GPA, graduate sooner and have a better college experience with a broader network. Student organizations provide these benefits and more. We hope that you'll consider joining one of the student organizations affiliated with the philosophy program at Central Michigan University.
The Student Philosophers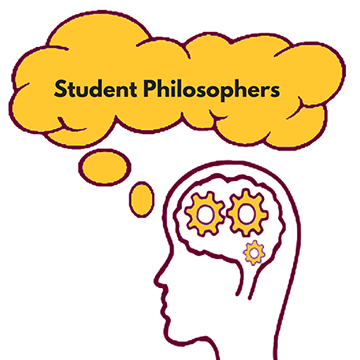 Meet for philosophically inspired conversations! This student club welcomes students of all levels of experience who have an interest in philosophy. Weekly meetings.
Advisor: Prof. Joshua Smith.
International Criminal Court Student Network
This student organization brings together students interested in the International Criminal Court, the philosophy and history of international criminal justice, and the connection of international criminal justice to general international law.
Advisor: Prof. Hope May.
Phi Alpha Delta Pre-Law Fraternity
Many philosophy students who are interested in careers in law are active in Phi Alpha Delta, an academic pre-law fraternity. For information regarding Phi Alpha Delta, contact the Law Professions Center or the Phi Alpha Delta office in the University Center.