Libby Siecinski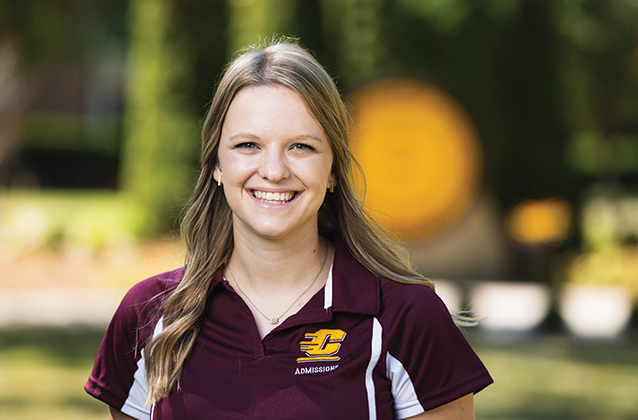 Assistant Director of Admissions - Transfer Recruitment
Contact Libby: Email | Ph. 248-526-2621
Book an appointment
Areas covered
Transfer students from Southeast Michigan
All four-year colleges
Out-of state colleges
Bachelor's Degree
Therapeutic Recreation, Central Michigan University

Master's Degree
College Student Affairs, Eastern Illinois University
Hometown
Livonia, Michigan
High School
Clarenceville High School
Favorite memory of CMU
Participating in the homecoming activities! Specifically finding the golden medallion my freshman year.
Favorite place on campus
The Fabiano Gardens and ponds outside Park Library! Not only is it beautiful, but I love the bustle of people on campus in the middle of the day.
Best advice for incoming students
Be yourself! Take time to explore your interests, do new things and challenge yourself to go outside your comfort zone. There are so many wonderful opportunities on campus from leadership to volunteering. You never know what you can get from an opportunity until you try it!