Rebecca Merchant
Scholarship Recipient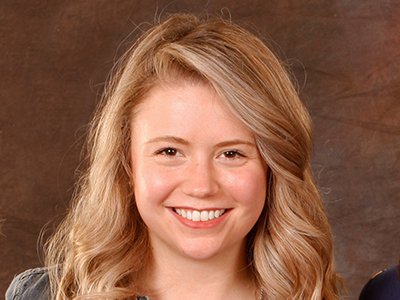 Hometown
St. Joseph, Michigan
Major/Minor
Master of Arts degree in Special Education
Awards/Scholarships
Robert and Marilouise Knott Special Education Award while at CMU
Why did you choose to attend CMU?
Throughout my couple of years of being a special education teacher to sixth, seventh, and eighth graders, I came to realize how much I still had to learn about the special education field. I wanted to gain knowledge to enhance my understanding of current issues and the laws of special education, as well as how to best serve my diverse classroom. In the search for the right program to meet my learning goals, CMU stood out to me with its organized Master's in Special Education Program. After reading the program overview and looking at course titles in the program, I believed that the coursework would give me the necessary knowledge, skills, and tools to become a better special education teacher.
What impact has attending CMU had on your life?
CMU helped me make conscientious progress toward my professional goals. The master's in special education program helped me become a better teacher, leader, listener, collaborator, and advocate for my students with special needs. In addition to that, working full time as a special education teacher while being in graduate school part-time everything being online, I had to plan out my assignments around my job and other commitments in my life. Two and a half years of juggling teaching, graduate school, and my personal life helped me develop strong self-motivation and planning skills.
What are your post-graduation plans?
I have been a special education teacher at Lakeshore Middle School in Stevensville, Michigan since the fall of 2014, after receiving my Bachelor's degree in special education from Hope College that spring. I love my job, so following the completion of this degree, I simply continued to hold the same position and plan to do so for the foreseeable future. I finished this program with an endorsement in autism, so I am now able to better provide services to my students with autism as well as be a leader in my school and district in working with students with autism.