Program Overview
Clinical psychology gives you deep insights into human emotions and mental health. Our scientist-practitioner model integrates modern theory, ongoing research and practice. You'll study a wide range of topics in psychology, blending them to become a well-rounded practitioner or researcher.
Why This Program & What You'll Learn
The PhD program in clinical psychology takes a broad-based approach, balancing science and practice to give you a strong foundation in the theoretical and empirical underpinnings of psychology.
As a doctoral candidate, you'll work with faculty mentors who will guide you every step of the way. You'll receive personalized feedback and modeling to help you make the most of your education and reach your goals.
Our program is accredited by the American Psychological Association (APA)1. It produces graduates who have a deep understanding of the breadth of psychology and psychological research, and who are prepared to engage in careers in health services, intervention, assessment, research, supervision and teaching.

A Master of Arts degree in Clinical Psychology can be awarded to students who have been accepted and matriculated in the PhD program in Clinical Psychology. Students must complete the first two years of the Clinical Psychology program and defend a master's thesis prior to petitioning for the MA degree.
1Commission on Accreditation, American Psychological Association, 750 First Street, NE, Washington, DC 20002-4242. Telephone: 800-374-2721; 202-336-5979. TDD/TTY: 202-336-6123
Program Highlights
As a clinical psychology PhD student at CMU, you can:
Do clinical work in state-of-the-art facilities, including clinics devoted to trauma and anxiety disorders, violence reduction and neuropsychology.
Build real-world experience through a year-long internship.
Work closely with faculty experts who regularly publish cutting-edge research.
Earn your degree from a respected program that's been accredited by the American Psychological Association (APA)1.
Prepare for a career in research or clinical practice.
Careers & Outcomes
Our PhD graduates are prepared for careers in both clinical practice and psychology research. They work in a variety of fields, including mental health therapy, mental and behavioral counseling, social work, academia and much more.
| Career | Projected Salary |
| --- | --- |
| Psychologist | $81,040 |
| College Professor/Instructor | $79,640 |
| Social Science Researcher | $55,076 |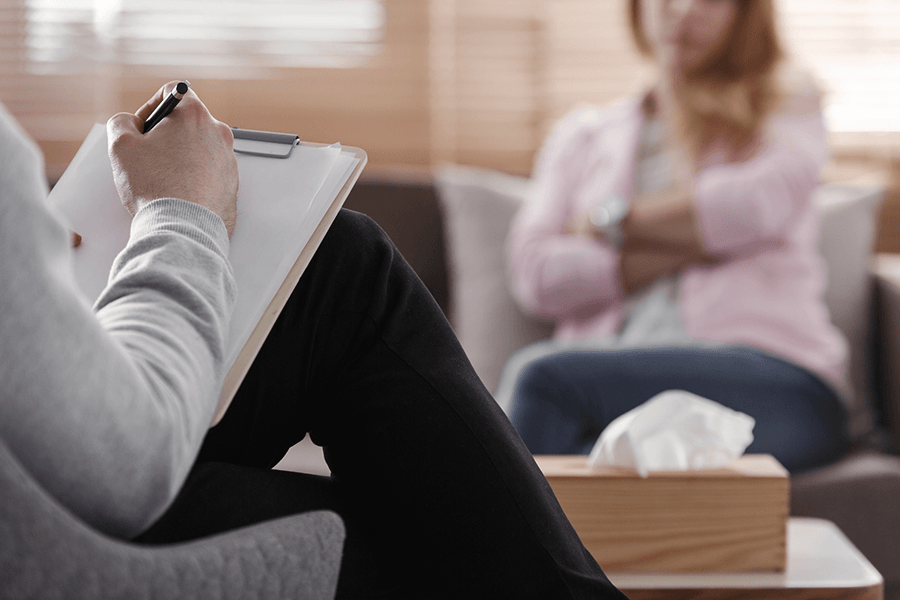 Social Skills Program Targets Area Teens
​In the era of cellphones, many teens struggle with face-to-face social skills: starting a conversation; using humor; and handling disagreements, teasing or rejection. Central Michigan University psychology faculty and students are reaching out to help such area teens, using techniques based on the Program for the Education and Enrichment of Relational Skills, or PEERS.