Program Overview
Apply your skills as a mathematician to one of today's most important professions, teaching. Our program prepares you to educate the next generation as a teacher in grades K-8.
Why This Program & What You'll Learn
The study of mathematics builds analytical skills that help you solve problems in any discipline. It's a critical field of study that helps you think more clearly and explain the world.
It's also excellent preparation for teaching at the elementary level. Our mathematics major for elementary education gives you the tools to connect with K-12 students and bring math and other subjects to life.
You'll learn from award-winning mathematics faculty who regularly publish in the field. You'll dive deep into topics like Discrete Mathematics (the study of mathematical structures that are countable, distinct, and separable) and Elementary Statistical Analysis (collecting data and uncovering patterns and trends). And you'll examine the teaching applications of key mathematical concepts such as geometry and algebraic modeling.
You'll also get hands-on teaching experience, either in the local area or abroad. You'll start by observing a class and gradually build up to teaching one (with the supervision of teachers and supervisors). When you graduate, you'll be ready to take charge of your own classroom—and change lives.​​
Completion of the B.S. in education degree with a major in mathematics for elementary education will qualify you for recommendation to the Michigan State Board of Education for an Elementary Standard Certificate.
Program Highlights
As a mathematics major for an elementary education degree, you can:
Get free tutoring at our Mathematics Assistance Centers in Park Library and Troutman Hall.
Apply for a scholarship designed specifically for students of mathematics.
Meet some of the world's best mathematical thinkers at our annual Fleming Lecture Series.
Make connections and explore the field by joining Kappa Mu Epsilon, a mathematics honor society.
Explore new teaching environments by spending a semester abroad.
Careers & Outcomes
This program prepares you to teach mathematics and other subjects at the elementary level.
| Career | Projected Salary |
| --- | --- |
| Curriculum and Instructional Designer/Developer | $62,073 |
| Elementary School Teacher | $44,779 |
| Substitute Teacher | $35,142 |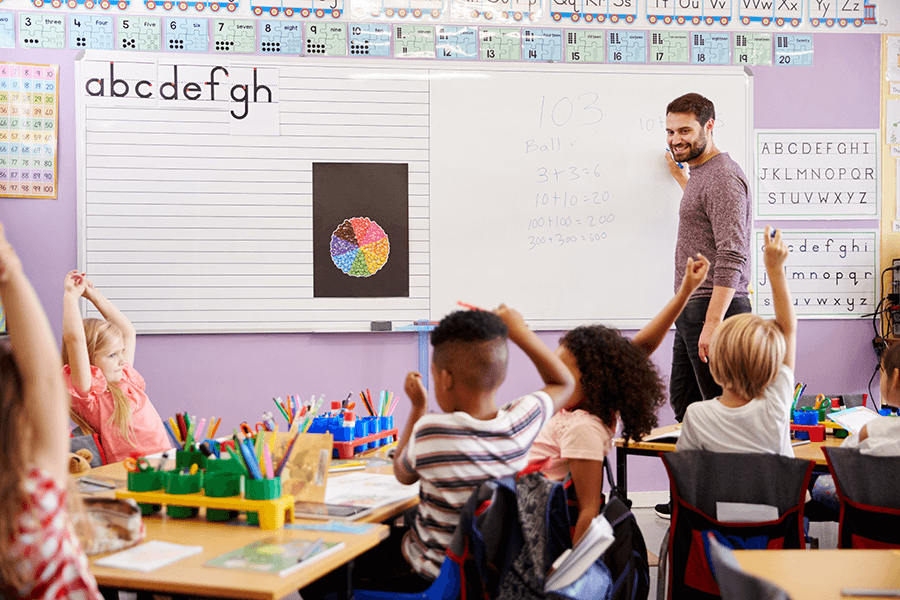 Math Student Wins Goldwater Scholarship
Austin Konkel is CMU's third student to win the prestigious award.