Program Overview
Share your love for physics with others. Teach future physics scientists, researchers and professors. Pursue a major or minor in physics for secondary education to develop as a physics teacher at the 6-12 grade levels. You'll be equipped to inspire, shape, and influence young scientific minds.
Why This Program & What You'll Learn
As a physics for secondary education student, you'll develop an understanding of thermal physics, quantum theory, mathematical physics and more. And you'll pair this in-depth knowledge with hands-on teaching experience. The result? You'll graduate a fully licensed teacher prepared to teach grades 6-12 in the exciting discipline of physics.

Our nationally accredited program is committed to excellence in content and teaching, quality hands-on experiences, and more. And real-world, clinical teaching experience remains at the heart of our program. That's why you'll observe real classroom settings and gradually work up to teaching classes under expert supervision. In fact, our Clinical Experiences department makes roughly 350 clinical student teaching placements every semester.

Gain additional teaching experience tailored specifically for STEM disciplines. Our Center for Excellence in STEM provides you with the opportunity to work closely with faculty to plan, organize and host several events for K-12 students in STEM. In other words, more preparation for you as an educator of future physicists, scientists and researchers.
Our physics department offers a student to faculty ratio of 3:1, meaning you're guaranteed to receive personalized attention from accomplished teachers. You'll have access to our Brooks ​Astronomical Observatory, which includes a 16-inch Newtonian/Cassegrain observatory telescope as well as a robust archive of STEM resources.
Lastly, you can apply to the STEM Education Scholars program. It offers local outreach programs, workshops and career-building activities with K-12 students. You can receive up to $2,260 in scholarships, live with other STEM education students, and more.
Program Highlights
As a physics for secondary education student here, you'll:
Develop as a physics teacher by observing and teaching in real classroom settings.
Be qualified for recommendation to the Michigan State Board of Education for a Secondary Provisional Certificate, permitting you to teach physics at the secondary level.
Be eligible for a number of scholarships for students in the education program at CMU.
Become part of the Center for Excellence in STEM, which integrates science, technology, engineering, arts, and mathematics through community outreach, student programming, and professional development opportunities.
Meet like-minded peers in the Society of Physics Students.
Careers & Outcomes
With a degree in physics for secondary education, you'll be prepared to teach physics at the secondary level (6-12 grades) as well as pursue other careers related to education.
| Career | Projected Salary |
| --- | --- |
| Science Teacher | $51,067 |
| Middle/High School Teacher | $45,759 |
| Curriculum and Instructional Designer/Developer | $62,073 |
| Substitute Teacher | $35,142 |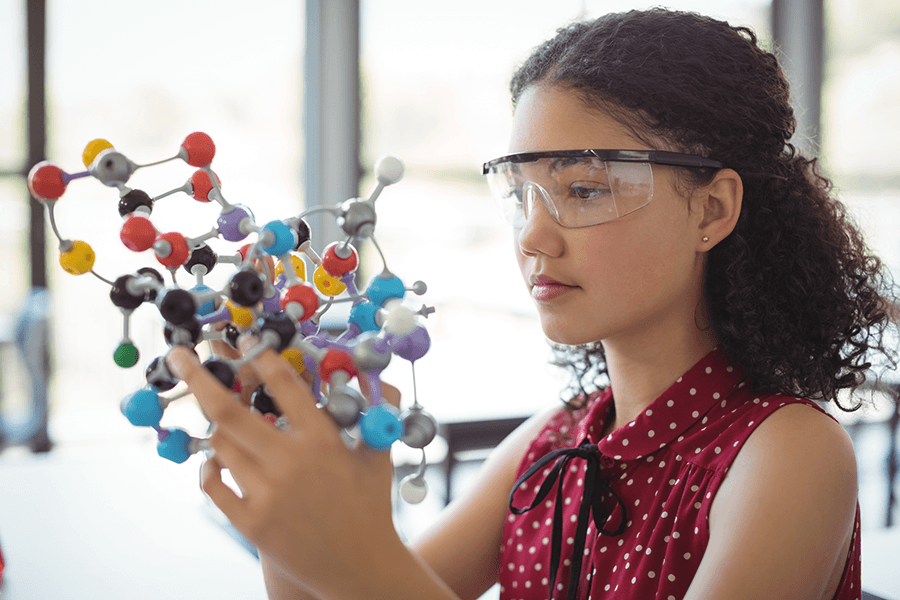 Opportunity for CMU students to help with a new global research effort
Students have the opportunity to work with faculty from CMU and other universities in 17 countries to understand the origin of the elements and matter that make up our universe.