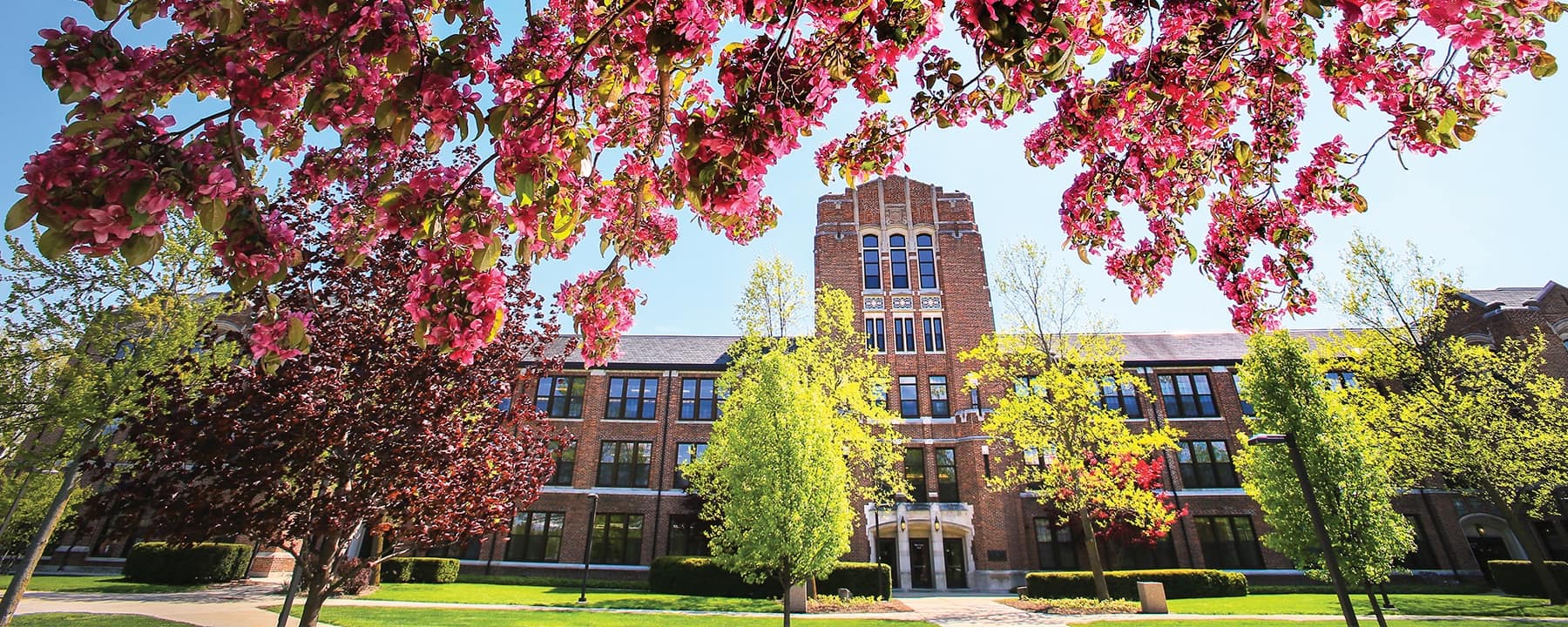 Let's get you here

Log in to your student portal using the same username and password you created for your application. Once you log in, you'll see your admission letter and have access to some of your next steps, including submitting your $175 enrollment reservation deposit.

Paying your enrollment reservation deposit lets us know you're coming so we can save your spot in the incoming class. It is not binding, and your deposit is refundable if you request a refund before May 1.
Next, you'll need to set up your CMU account that includes your new cmich.edu email. Use your "New CMU Account PIN" found at the bottom of your congratulations letter (you can also find it under the "Next Steps" section after logging in below) to get started.

You'll need this account to log in and apply for housing. We'll also be sending information about orientation and housing to your cmich.edu email, so we recommend setting it up as soon as you submit your deposit. You'll need it for almost everything, including:
• Receiving your student ID card.
• Creating your student email account.
• Viewing and accepting your financial aid package.
• Registering for classes.
• Applying for housing.
Orientation registration is open now
After your deposit is processed, you'll register for orientation beginning in January. Orientation dates are held from April to June. Spots are first come, first served, so it's best to do this as soon as possible. You'll learn about life at CMU and most importantly, sign up for your classes.
To reserve your orientation date, you must have first submitted your $175 enrollment reservation deposit.
We also suggest setting up your CMU account, because we will be emailing important information to your new cmich email address.
Application for housing now open

After your enrollment reservation deposit is processed, we'll email you our Residential Community Living Guide at your cmich.edu email address. This will help guide you through applying for housing, including selecting a meal plan, choosing your residence hall preferences and finding a roommate.
Once you set up your CMU account, you'll use that username and password to log into your housing application.
For incoming freshmen
All first- and second-year students are required to live on campus, unless you qualify for an exemption.
For incoming transfer students
While transfer students are not required to live on campus, there is a Residence Life Grant that awards $2,000 per year (a total of $6,000 over three years) to full-time transfer students who choose to live on campus. One option is our Transfer Student Community in Kulhavi Hall, where you'll live alongside other transfer students.
Other reminders

Send us your final transcript
We recommend having your official transcripts submitted as soon as you can after high school graduation or after your final semester ends, but you can submit them any time before July 1.
For incoming freshmen
Have your high school counselor email your final transcripts to apply@cmich.edu or you can order them through Parchment.
For incoming transfer students
You'll need official transcripts from each of the previous schools you've attended to apply your transfer credits. If you have fewer than 24 college credits, you'll also need to have your final, official high school transcript sent in. Have your school registrar's office send your transcripts to apply@cmich.edu.
Plan to send in all of your official transcripts before registering for courses. That way, all of your earned credit will be applied in advance.
Complete your FAFSA
If you haven't already, don't forget to complete your Free Application for Federal Student Aid. FAFSA is the only way to qualify for some of the $120 billion the U.S. Department of Education awards in federal grants, loans and work study aid. CMU's school code is 002243.We strongly encourage you to complete your FAFSA by Feb. 15.