Awards honor faculty excellence
A dozen take the spotlight for outstanding teaching, research and creative activity
The limelight is shining on a dozen Central Michigan University faculty members.
The 12 are recipients of the annual President's and Provost's Awards for Outstanding Research and Creative Activity, Faculty Distinguished Service Award, and several Excellence in Teaching Awards.
Here's an introduction to the honorees.
President's Award for Outstanding Research and Creative Activity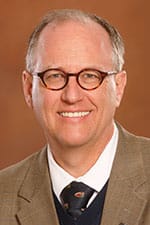 Bradley Swanson
Biology
Swanson is an applied researcher in conservation genetics, using genetics as a tool to understand animal dynamics.
His research helps a variety of threatened and engendered wildlife around the world.
"Brad is clearly a 'go-to' scientific advisor for multiple natural resource agencies including Wisconsin, Minnesota, Michigan and North Dakota," said a colleague.
In his 18 years at CMU, Swanson has published 39 peer-reviewed journal articles and served on the editorial board of the Journal of Mammalogy. His research has been supported by $1.16 million in funding and led to 102 presentations at the national and international levels.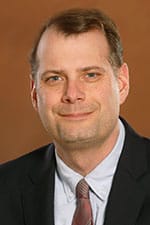 Jason Taylor
Economics
Since he joined CMU in 2003, Taylor's work on 20th century U.S. economic history has had impacts far beyond the academic world.
To provide insights on recovery after the Great Recession of 2008, he presented his research on the nation's recovery from the Great Depression and World War II to the U.S. House Committee on Ways and Means in Washington, D.C.
"Jason's work has had impact far beyond the academic world," a colleague said, "and he has cast CMU in a bright and positive light."
He has given 35 external presentations, has had more than 40 peer-reviewed publications and has been awarded more than $64,000 in research grants.
Provost's Award for Outstanding Research and Creative Activity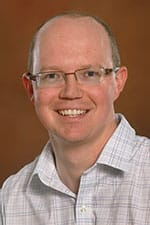 John T. Allen
Earth and Atmospheric Sciences
Allen is an international atmospheric science expert in how human-caused climate change and natural climate variability influence the frequency of hail and tornadoes and on the processes that produce large hailstones.
His research has led to new developments including the first seasonal forecast for hail and tornadoes and a re-evaluation of hail risk by the insurance sector.
"He teaches challenging yet highly creative courses at CMU," a colleague said. "He also mentors these students in novel research projects appropriate for presentation at national meetings and even publications."
Allen has published 37 peer-reviewed publications and received more than $348,000 in grants.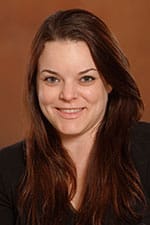 Sarah Domoff
Psychology
Domoff has become a leading expert in addressing excessive screen media use among children and adolescents.
"Dr. Domoff is one of the star researchers in this field, conducting innovative, rigorous and highly significant work to understand the nuances and effects of youth screen media use," said a colleague.
Numerous media outlets have sought her out to speak about the subject, including NBC's "Today."
In three years as a CMU faculty member, she has published 15 research articles, authored three book chapters and received a share of a $405,000 grant from the National Institutes of Health.
2019-20 Distinguished Service Award
Created by the provost in 2002, the award recognizes faculty members with a record of sustained and distinguished service at CMU. Nominations are reviewed by members of the Instructional Development Advisory Council, a subcommittee of CMU's Academic Senate. Nineteen nominations were received this year. This year's recipient: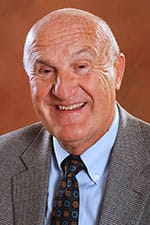 Thomas Weirich
Accounting
Weirich is the Jerry & Felicia Campbell endowed professor and a former department chair in the College of Business Administration's School of Accounting, with 47 years of service at CMU.
He received a one-year special assignment as Academic Accounting Fellow to the Office of the Chief Accountant at the U.S. Securities and Exchange Commission and has served as faculty-in-residence with Arthur Andersen's business fraud and investigative services division. He also was appointed to an eight-year term on the Michigan State Board of Accountancy, the last four years of which were served as chair.
Among his awards, the Michigan Association of CPAs has honored him for Distinguished Achievement in Accounting and Accounting Teaching Excellence.
Weirich's relationships with law enforcement and regulatory groups also translate into authentic and valuable learning experiences for his forensic accounting students.
Excellence in Teaching Awards
Created by CMU in 1985, the Excellence in Teaching Awards recognize outstanding teaching efforts by faculty. Awardees are selected from faculty members nominated and supported by their peers and students, who then undergo a rigorous selection process by the Excellence in Teaching Awards Committee.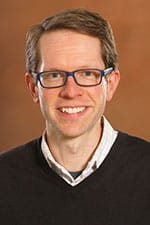 Jeffrey Bean
English Language and Literature
Twice a recipient of an Excellence in Teaching Award, Bean is a poet and faculty member in the College of Liberal Arts and Social Sciences whose passion for teaching is celebrated by students and colleagues alike.
"He inspires me to be both the best student and best person I can be," said one student.
Bean said he hopes to "emphasize the 'serious play' of creativity," and this radiance is captured by a former student: "His quirky combination of brilliance and fun creates an atmosphere that feels stimulating, nourishing and bright."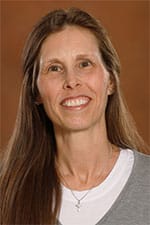 Jamie Haines
Physical Therapy Program
A faculty member in The Herbert H. and Grace A. Dow College of Health Professions, Haines is passionate about innovative teaching strategies and experiential learning. She promotes students' self-efficacy, enabling them to be leaders and advocates in their profession.
Students and peers recognize her enthusiasm for teaching and the way she utilizes research on learning to maximize impact on students.
"We felt heard and respected," said one student. "We are willing to go above and beyond for her both in and out of the classroom, because she is willing to do the same for us."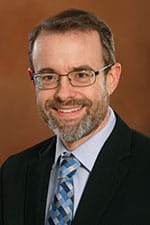 Troy Hicks
Teacher Education and Professional Development
Hicks, a faculty member in the College of Education and Human Services, is a nationally recognized scholar in educational technology.
Colleagues and students describe him as an organized, creative, reflective and humble instructor who cares deeply about students and their learning.
"He did not disappoint in setting high expectations for what he would instruct and what I would accomplish in his courses," one student said. "He crafted tasks that focused on my learning while encouraging my prior life experiences and knowledge to be integrated into new concepts being explored."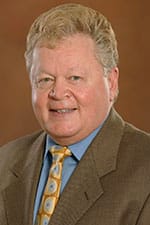 David Kinney
Sociology, Anthropology and Social Work
Kinney is a sociology faculty member in the College of Liberal Arts and Social Sciences who feels that building rapport with students is essential to their learning.
He values the perspective each student brings, and he consistently partners service to the community and knowledge from the classroom in service learning opportunities that excite and engage students.
"He spends time with students in the field, at local schools, collaborating on peer/school programs relating to gender and equality," said a colleague. "This outside-of-the-classroom emphasis cannot be overstated."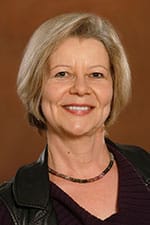 Mona Sirbescu
Earth and Atmospheric Sciences
Sirbescu is a geology faculty member in the College of Science and Engineering whose real-world teaching methods build students' skills through hands-on experiences.
"She is a kind and inspiring role model who has mentored dozens of undergraduates," said a colleague who nominated her.
Students appreciate her efforts. Said one: "She was always at the forefront of field trip groups, getting her hands dirty and serving as an example. Her enthusiasm is one of her strongest assets. At the same time, she is exceedingly humble — a rare combination."
Lorrie Ryan Memorial Excellence in Teaching Award
Lorrie Ryan was a faculty member in human environmental studies and an awardee of the 2002 Excellence in Teaching Award. This award, established in 2006, is given in her memory each year to a faculty member who inspires students by building a sense of community within the learning environment and demonstrating a profound mentorship and respect for others. This year's recipient: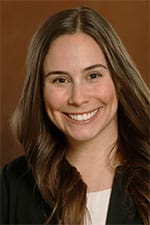 Alexandra MacDougall
Management
At the core of MacDougall's teaching in the College of Business Administration is "engaging instruction, experiential learning methods and opportunities for the development of students' critical thinking skills."
Students praise her for her approach in the classroom. One said MacDougall shares many real-life examples and opportunities in the field that show students the bigger picture of how they can directly make an impact after leaving the classroom.
A colleague noted she "stands out because of the consistent follow-up with students as they pursue their goals."
Student Choice Award
This award allows students to recognize a faculty member for creative excellence in overall instructional effectiveness. This year's recipient: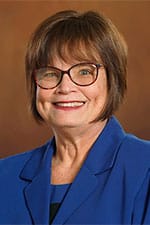 Barbara Klocko
Educational Leadership
Klocko is a faculty member and program director within the College of Education and Human Services.
She has mentored and inspired countless graduate students and has a reputation as a strong and passionate leader. She sets a bar of excellence while training students to be bold and effective leaders.
Klocko combines a rigorous and transformative educational experience with relationship-building, critical discourse, meaningful and substantive feedback, creativity, humor, and kindness to demonstrate an unwavering commitment to the success of each of her students.