Homecoming grand marshals announced
Two alumni leaders will take the reins during the 2019 celebration in October
This year's homecoming won't be the first time JoAnn Hinds and Gay Ebers-Franckowiak make an impact on Central Michigan University.
The two alumni, selected as homecoming grand marshals, have each supported significant CMU projects and facilities for years.
Plan to celebrate
Homecoming weekend is Oct. 11-13. The football team will host New Mexico State at 3 p.m. Saturday, Oct. 12. Tickets are on sale at Ticket Central online, in the John G. Kulhavi Events Center or by calling 888-347-3872
"We're proud to celebrate two dedicated CMU alumni at this year's homecoming celebration," said Marcie Otteman, executive director of alumni relations and development strategies. "JoAnn Hinds' support for CMU's scientific mission empowers future generations of researchers, and Gay Ebers-Franckowiak is helping to pave the way for the future of CMU athletics.
"Both are highly deserving of the grand marshal honor."
CMU selects grand marshals to recognize service and support to the university and community. The grand marshals are honorary leaders of homecoming, presiding over the parade, participating in halftime ceremonies and serving as ambassadors throughout the weekend.
Gay Ebers-Franckowiak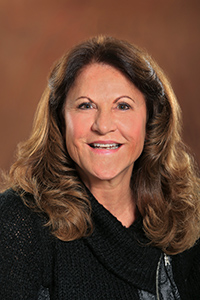 Ebers-Franckowiak retired in 2008 as a managing director at Morgan Stanley, one of America's largest multinational banks. She was one of the highest-ranking women in the brokerage and served as its first female managing director.
She and her husband, Michael Franckowiak, have generously supported several university projects including the Grawn Hall Renovation Fund, Chippewa Champions Alumni Center, Football Championship Fund, John G. Kulhavi Event Center, Athletic Facility Program and CMU Biological Station on Beaver Island.
Ebers-Franckowiak earned a bachelor's degree in social science and an elementary teaching certificate from CMU in 1975. CMU awarded her an honorary degree in commercial science in 2017.
JoAnn Hinds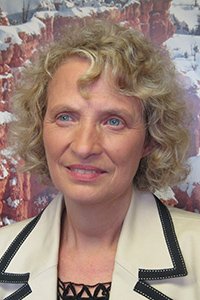 Hinds is president, CEO and owner of Diamond Die and Mold in Clinton Township, Michigan. She purchased the business from her father. Before that, she taught middle school science.
She is a leading supporter of CMU's Biological Station on Beaver Island. In 2007, CMU recognized her involvement by offering to place her name on the biological station's academic center. She deflected the honor, instead asking that it be named after CMU professor emeritus Jim Gillingham, former director of the station.
Hinds earned a bachelor's degree in biology from CMU in 1972, plus a master's degree in biology in 1977. CMU awarded her an honorary degree in commercial science in 2009.