Master's student receives fellowship
State-funded program helps recipients pursue teaching careers in higher education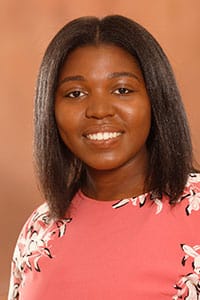 Moriah Cooper, a Central Michigan University Master of Public Health degree student from Detroit, has received the Martin Luther King Jr./César Chávez/Rosa Parks Future Faculty Fellowship for work toward her degree.
The state of Michigan funds the program to assist academically or economically disadvantaged students, providing them an opportunity to complete a college degree and pursue faculty teaching careers.
Upon completion of her degree, Cooper will be required to teach for a minimum of three years at an accredited two- or four-year postsecondary institution.