Positive psychology and 'The Hate U Give'
Daniel Lerner, Angie Thomas to headline at CMU Speaker Series
Angie Thomas, author of the No. 1 New York Times best-seller "The Hate U Give," which was adapted for the big screen in 2018, will visit Central Michigan University on April 8 as part of the annual CMU Speaker Series.
Also visiting campus is positive psychologist and New York University psychology professor Daniel Lerner, who will speak March 18.
The goal of the series is to encourage students to reflect on wellness, said Kyle Scherr, psychology faculty and member of the Speaker Series committee.
All Speaker Series events are free and open to the public.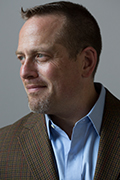 The positive psychologist will speak at 7:30 p.m. Monday, March 18, in Warriner Hall's Plachta Auditorium. He will discuss how attendees can achieve greatness through rediscovering their core strengths and finding meaning in their work.
As a psychology professor, Lerner studies the ways careers and commitments affect people and the best ways to thrive under pressure, avoid burnout and come out happy and successful. He integrates scientific data with his personal experiences as performance coach to top performers, including Fortunate 500 executives and Metropolitan Opera singers, to help his audience receive immediate results from his teachings.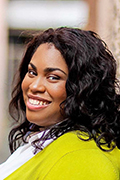 Thomas will speak at 8 p.m. Monday, April 8, in Plachta Auditorium. She will discuss the culture, politics and movement that inspired her novel and will take questions afterward.
"The Hate U Give" explores the life of 16-year-old Starr Carter, whose life becomes uncertain after she witnesses a police officer shoot her unarmed best friend. Described by "The Fault in Our Stars" author John Green as "a stunning, brilliant, gut-wrenching novel," it was released as a major motion picture in October 2018.