Prepping performers for the limelight
CMU prepares students to turn passions into professional success on stage and screen
By Cynthia J. Drake
Adapted from Centralight Fall 2019
Central Michigan University has helped launch the careers of stars on stage and screen – not to mention countless designers, stage managers, playwrights, directors and behind-the-scenes staffers who entertain and inspire audiences around the globe.
The key to this success? Hands-on learning opportunities.
"The students have the opportunity to practice and refine their skills in actual production settings," said Steve Berglund, chair of the department of theatre and dance. "When they start a professional job, they already have experience doing that job."
Each year, University Theatre produces about 25 cocurricular theater and dance productions, where students have the opportunity to participate in every aspect of the production from performing and directing to makeup and set-construction.
Here's a closer look at six performing arts alumni on their CMU experience and education, their greatest success, and their perspective.
Julia Glander
Actress, director and adjunct professor, Eastern Michigan University; 1979 theatre and interpretation graduate.
Whether she's filming commercials or teaching university acting courses, Julia Glander has found that the key to her success in performing arts has been adaptability.
She was afraid to jump in during her first year at CMU, but a graduate assistant encouraged her to try out for her first show. In the end, Glander said she found her home onstage, performing in a commedia dell'arte at the end of freshman year.
Following graduate school, Glander moved to New York for 10 years, working as an actor in off-Broadway productions and regional theater, usually with a "survival job" on the side, such as waiting tables or working at a preschool.
She and her husband, actor Alex Leydenfrost, then moved to Los Angeles, where she worked on commercials and voice-overs.
"That sustained me for a long time," she said.
After welcoming a daughter, the family moved back to Michigan. Now Glander and her husband both act and teach and enjoy the experience of being rooted in a smaller community.
"Actually, I'm more creative here," she said. "I feel like my creative juices flow more—they have to. I loved living in New York in my younger years. I loved the whole vibe, the buzz, everything going on. I loved not having a full refrigerator and just walking home and picking something up. I thrived on all that, but not now. I think of it all in different stages. Each time it's a new adventure."
She loves directing shows at the Tipping Point Theatre in Northville as well as acting—"I'm happiest when I have a combination of both," she said, "and teaching is great because you're learning as you're teaching."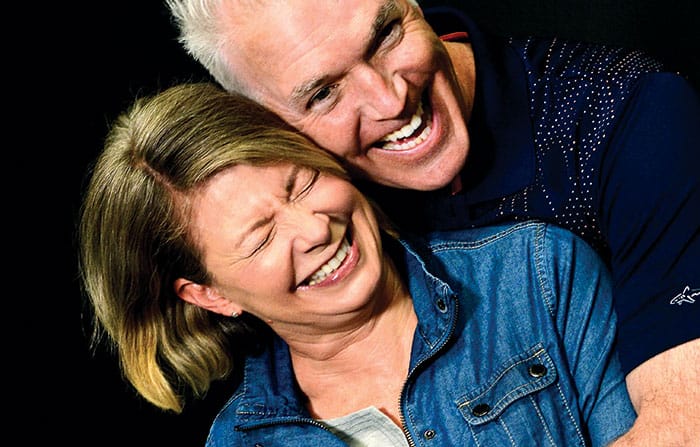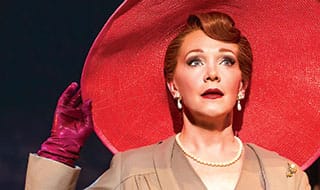 Teri Hansen
Singer and actress, New York City; 1987 music graduate.
Teri Hansen has performed on Broadway and throughout Europe, sung at Lincoln Center, and acted in shows such as "Orange is the New Black" and "Law & Order: Special Victims Unit."
But one of the places that is still most dear to her is CMU.
After earning a scholarship at Central, Hansen said she found a second family among the students and faculty she met there.
"I sort of lacked a supportive family environment, and it was really special to me because both my instructors at the School of Music and in the theater department were like family to me," she said by phone from New York, as she prepared for a first reading of "CHÉRI," a Broadway musical she wrote based on the novel by Colette and featuring Vanessa Williams.
Her career has taken her around the globe, from leading roles with the Glimmerglass Opera, "Show Boat" at the Prince Edward Theatre in London, the Houston Grand Opera, Boston Pops and several national Broadway tours.
"We live in a time where many people are so intent on having more. They live in a place of deficit instead of abundance. And I've never felt that way. I don't know if that has to do with being from Michigan, I don't know if it has to do with being humbled by incredible teachers. But I've always been aware of how incredibly fortunate I am. Always," she said.
It's inspired her to work as hard as she possibly can and to do detailed and exceptional work as an artist, Hansen said. And it's inspired her to take every opportunity to give back and say thank you and to always remember those who supported her.
"There's absolutely no way that I could be where I am today without them," she said.
"And that is life – we have to lift each other up. Central lifted me up and continues to do so."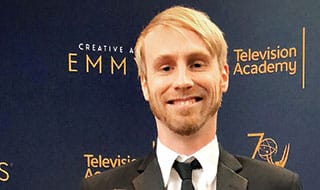 Tom Kauffman
Writer and producer, Los Angeles; degrees in broadcast and cinematic arts and media studies, 2006 and 2008.
Tom Kauffman had sore biceps the day after the 2018 Emmy Awards. He was part of the team of staff writers who unexpectedly won for outstanding animated program for the series "Rick and Morty."
"I held onto that statue the entire night."
"For real, the next morning my biceps really hurt because it's kind of heavy," he said. "Then there's this after party, so everyone is just holding their statues. ... You don't want to set it down anywhere because you're afraid someone's going to steal it."
Kauffman's impressive resume of achievements continues to launch him to interesting projects, including an unnamed Marvel project for Disney Plus and a Battletoads reboot for Xbox.
"Since I've left CMU, I've lived a few different lives," Kauffman said by phone from a Disney lot in Los Angeles.
"When I first left, I was a production assistant on the reality show 'Dirty Jobs,' just scraping by, living with roommates, barely making rent."
While in "survival mode," Kauffman was fortunate to start making connections with other industry writers and eventually started writing webisodes for NBC's "Community," which gave him the chance to try narrative comedy, followed by "Rick and Morty."
He's now an upper-level writer, guiding teams of writers to create stories that resonate with viewers.
Kauffman's experience at CMU gave him the space and resources to experiment and make what he considers bad work by necessity.
"It was the place where I made my very best friends and learned how to tell stories for the first time," he said. "I had a sketch comedy show called 'AOK' on Moore Hall Television that I produced with my friend Dave Seger that is probably very cringe-worthy and potentially problematic if I went back and watched it now. We were younger and dumber. But we're still collaborating to this day."
His advice to other budding writers comes out of that experimental space.
"Do the thing you want to do as quickly as you can do it," he said. "That means do it badly, because you need to do something badly for however long it needs to be bad before you turn that corner and it starts being good.
"So, you might as well start now, because that bad period is always going to be looming. Embrace your own impending awfulness and realize that it's freeing to be bad."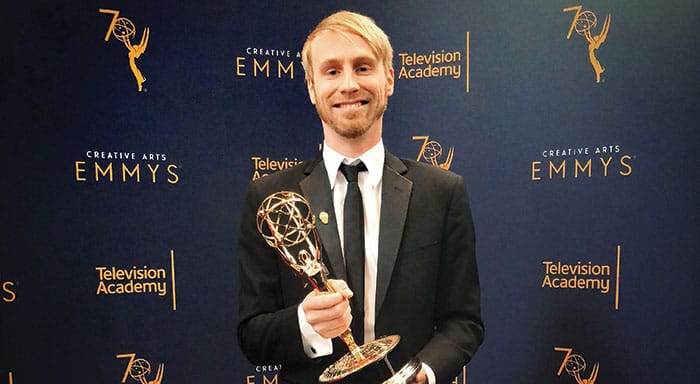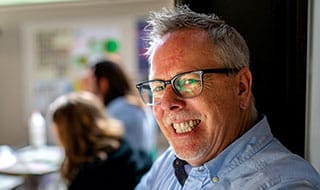 Clyde Sheets
Director of comparative arts, Interlochen Center for the Arts, Interlochen, Michigan; 1987 theatre and interpretation graduate.
Clyde Sheets recalls his time at CMU as a kind of interdisciplinary playground where he was given the freedom to craft his own path, whether it was doing sculpture, installation art, photography or producing his own show.
"It's an addiction in so many ways, being involved in live performance," he said, recalling the first play he directed at CMU. "It's a high-wire act — you can't duplicate that kind of emotional rush. There's just nothing like it."
In February, Sheets worked with Interlochen students to bring the school's first student show to New York. "Resolve," which he described as "one part art installation, one part music concert," with the addition of poetry and monologues, was assembled into a movement theater piece at an experimental space in Brooklyn called National Sawdust.
"There were a lot of comments about how the whole experience just changed their lives,"
Sheets said. "It gave them a sense of what's possible. They're at the very beginning of their careers, and I'm getting them at the ages of 15 to 18, so it's really incredible to see that excitement, but it's also really great to be a mentor to them."
He said CMU helped shape the mentor he is today.
"I realize that there was a collaborative spirit taught both in the theater department and the art department that has become invaluable to me as someone who now teaches collaboration," he said. "It's really at the core of what I'm doing every day as an educator: Teaching young artists how to work together, how to bridge differences, how to cooperatively make personal work, and I wouldn't have been able to do that had I not started at Central."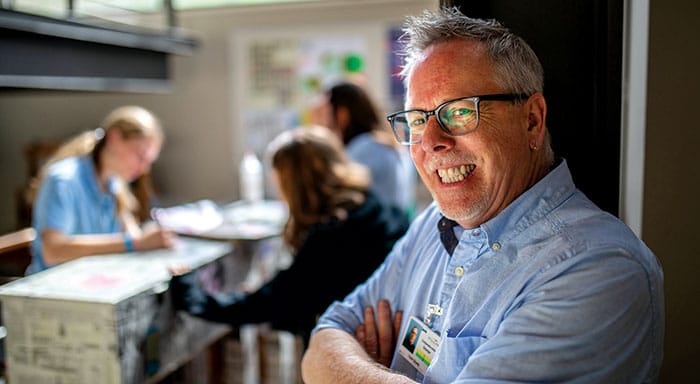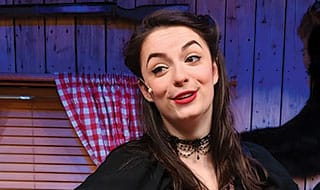 Claire-Frances Sullivan
Actress and playwright in Denali, Alaska; 2017 music theatre graduate.
Watching the first play she wrote as it was performed on stage at Central was an emotional experience for Claire-Frances Sullivan. It also was the moment she realized what she wanted to do for the rest of her life.
"I felt so vulnerable, I felt terrified," she remembered of her production, "Bruised," one of the first things she wrote at CMU as a sophomore. "But it was also the most addicting feeling."
Since then, Sullivan has written and performed in plays in Michigan, New York and Alaska. She won a 2018 Kennedy Center National Musical Theatre Award for "Fostered Love," a musical she wrote as a student at CMU.
"The things that happened to me because of that award were life-changing," she said by phone from Denali while on a six-month contract as part of the cast of the Alaska Cabin Nite Dinner Theatre.
Though she doesn't know where her career will take her next, her heart has found its place in the performing arts.
"I do it because I love the people who do it, and I love the things that we give to people when we make that kind of art," she said. "And the process — just creating this thing with these people and every time it's fun and the best thing ever."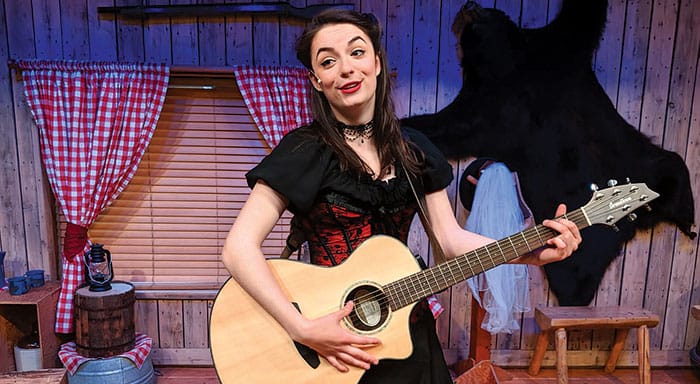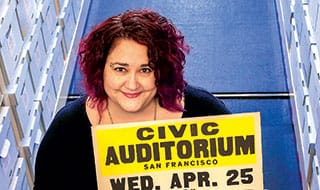 Jennie Thomas
Director of archives, Rock and Roll Hall of Fame, Cleveland, Ohio; master's degree in humanities, 2009.
Performing arts careers sometimes take alumni behind the scenes — and even into the stacks, where Jennie Thomas works archiving the priceless collections belonging to the Rock and Roll Hall of Fame.
Thomas oversees a staff of archivists, writes grants and curates exhibits for the rock hall.
Thomas said she doesn't get to meet as many famous musicians as people might think. Since the library and archives are housed two miles from the museum, she doesn't interact with every touring musician and celebrity.
But she's met a few, including the late Chuck Berry.
"It's definitely one of the coolest places you could work," she said.
The cohort in her Master of Arts in humanities program included educators, and she valued hearing different perspectives.
"It helped me prepare for working in the performing arts by immersing me in arts-related content and providing a more creative outlet for that study through the cohort."
Thomas' master's degree at CMU was her second — she was focused on finding a career in the performing arts and knew the humanities degree would help her market herself.
It worked.
One of the highlights of her decade at the Rock and Roll Hall of Fame was starting the archives from scratch in 2012, fresh from her final semester in the program.
"It was amazing to be a part of all that excitement and then to see people actually using the collections, to watch as people started to research and write what will become the history of popular music," she said. "You can't beat that."