Two views of COVID-19
Faculty members Dan Vick and James Johnson shed light on pandemic from different angles.
Experts on Point is a University Communications series focusing on CMU faculty who have special insights into interesting, important and timely topics. This is the first installment. See the complete series here.
Two Central Michigan University professors are bringing their specialized knowledge to questions surrounding the COVID-19 pandemic.
Dan Vick, faculty member in the Master of Health Administration program, and James A. Johnson, faculty member in the School of Health Sciences, have each written or co-authored scholarly articles in recent months related to the virus. We posed a few questions to each of them.
Exploring a genetic link to COVID susceptibility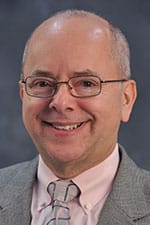 Vick joined the CMU faculty in 2019 after spending nine years in executive administration at hospitals in New York and Indiana. Before that and after he graduated from medical school, he served nine years as a U.S. Army physician and completed an internship and a pathology residency at Walter Reed Army Medical Center. He also was a partner in a private pathology practice.
His recent article in Mayo Clinic Proceedings examined recent research that suggested a possible genetic tie to a person's susceptibility to the coronavirus
Q. What is the possible genetic link to the coronavirus?
A. It is a condition caused by the deficiency of a blood enzyme labeled G6PD, the most common human enzyme defect.
Q. How many people could have this genetic condition?
A. About 400 million people worldwide, but it's more commonly found in people from the Mediterranean, Africa and Asia.
Q. How might G6PD deficiency affect COVID-19 infection and severity?
A. A previous study found that G6PD-deficient cells were more susceptible to a different human coronavirus, labeled HCoV229E. The virus results in an overproduction of free oxygen radicals that causes inflammation. A deficiency of G6PD made it worse. That and other evidence support a possible relationship between G6PD deficiency and COVID-19.
Q. What should be the next step?
A. Because there have been great advances in testing for G6PD deficiency, lab tests should be made at the initial time of care. While it adds additional cost to a patient's care, it is worth it if a strong correlation can be established between G6PD deficiency and susceptibility to and severity of illness with this coronavirus.
The knowledge would enable caregivers to monitor these patients more aggressively. And in doing the research, we may gain a better understanding about the characteristics of this novel coronavirus itself and effective ways to treat it.
Learning from other countries' actions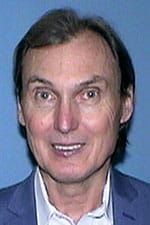 Johnson specializes in researching how international health systems work. He is a medical social scientist and professor in CMU's Doctor of Health Administration program, where he teaches comparative health systems, organizational behavior and systems thinking. An active researcher and health science writer, he has more than 100 journal articles and 14 published books to his name.
In a recent article in the American Journal of Infection Control, Johnson joined four professors in examining the steps that helped five Asian countries weather the early phases of the pandemic that has reached 9.15 million confirmed cases and 474,000 deaths as of June 23.
Q. What is a medical social scientist?
A. A medical social scientist looks at the convergence of medicine and society. We study the ways in which social events affect medicine and medical practices and the ways in which medicine and medical research have an impact on social policy and social events.
Q. What actions did those countries take?
A. After learning from the World Health Organization on Dec. 31, 2019, about pneumonia patients with unknown causes in Wuhan, China, authorities by mid-January took aggressive measures to contain the virus and put Wuhan in a lockdown. Then Singapore, learning from a 2003 SARS epidemic, quickly imposed travel restrictions and initiated widespread contact tracing.
Japan began stricter border controls, restricted large gatherings, and imposed social distancing and use of face masks. South Korea, learning from a 2015 MERS outbreak, quickly developed COVID-19 diagnostic kits and began large-scale testing. Taiwan clamped down its borders, used big data and technology to track and trace, and imposed a home-quarantine order.
Q. What are the lessons learned?
A. In any widespread health threat, it is important that leaders and residents quickly take these actions:
Create a well-organized plan.
Implement the plan early and swiftly.
Disseminate the information broadly and effectively.
Ensure the public's full compliance with the measures.