Artist Talk: Brian Nelson, "Thinking Outloud - Installation Sculpture and Works on Paper"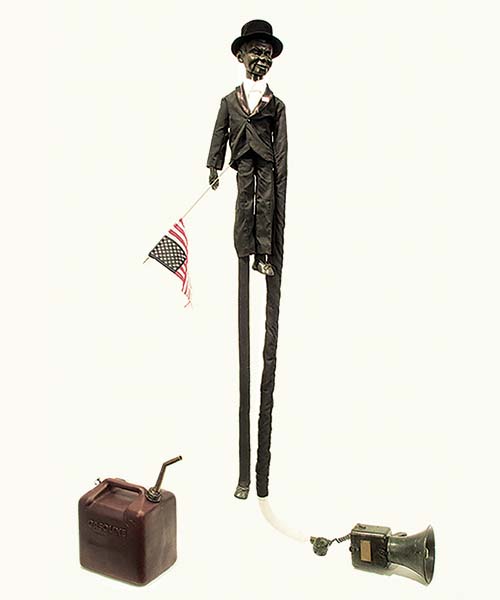 Join us for an Artist Talk on Thurs., Jan 19, 2023 at 6:30 p.m. in the Sarah and Daniel Opperman Auditorium, Charles V. Park Library. A reception will immediately follow the Artist Talk in the Strosacker and Baber Rooms.
In Thinking Out Loud, artist Brian Nelson creates an installation of drawings and sculptures that reflect on the experience of existing in a "post-pandemic" world. The exhibition will be on display through Feb. 1, 2023, in the Baber Room Gallery, Charles V. Park Library
Brian Nelson is from Michigan and began teaching at Eastern Michigan University in 2000. He is currently a Professor of Sculpture and the area coordinator of the sculpture program.
Brian is known for his unique ability to combine refined craftsmanship and complex emotional and conceptual ideas into solid and fluid sculpture.
The Exhibition and Artist Talk is free and open to the public.
Learn more at library.cmich.edu/Exhibitions
Exception occured while executing the controller. Check error logs for details.