Entrepreneurship: Is it for you?
Could you lead a successful startup? CMU alumni entrepreneurs share their advice for students
With the right attitude, skill set and work ethic, anyone can be an entrepreneur. That's the message several Central Michigan University alumni hope students will consider as they enter the 2018-19 New Venture Competition.
The nine-month series of workshops, activities and pitching events — which kicks off this week — helps students learn how to turn a great idea into a business. Several CMU alumni entrepreneurs are advising and mentoring student teams during the competition.
Here are a few of the ways alumni used their CMU experiences to become Michigan entrepreneurs.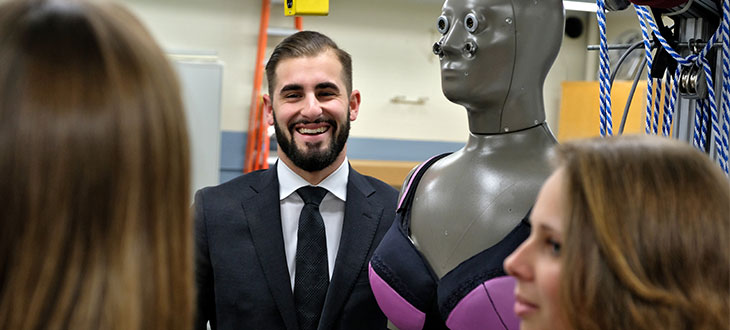 Solutions to serve others
As a student at CMU, Anthony Lazzaro was always on the lookout for business opportunities. He began his first business as a freshman, helping to bring performers to local bars. He launched several businesses throughout his time in college.
"I knew the problems I wanted to solve, and I knew had solutions, but I didn't know anything else. There are so many things that go into a business that I wasn't aware of at the time," he said.
Lazzaro joined the New Venture Competition and, through the workshops and mentoring, learned the fundamentals of business operations. He found his calling in the entrepreneurship major.
Now, Lazzaro is co-founder and CEO of Carol Health, a startup launched earlier this year through Spectrum Health Innovations.
Lazzaro and his business partner saw their families struggling to care for aging grandparents. Carol Health grew from their search for a solution: By matching customers with registered nurses who could provide in-home care at a low cost, they could reduce trips to urgent care centers and make health care more affordable.
Lazzaro, who graduated in 2015, frequently mentors current New Venture teams and shared this guidance: "There's no roadmap for this. If there were, someone would already be doing it. But once you've identified a problem, you're not just solving it for yourself, you're solving a problem for others."
;
Surviving in a "Shark Tank"
Alum Sara Moylan wishes she'd had a resource like New Venture Competition before graduating from CMU in 2002. The integrative public relations graduate thinks it could have helped her better prepare for her experience pitching her company on "Shark Tank."
Moylan worked in pharmaceutical and medical device sales but was interested in owning her own business. She dabbled in direct sales companies but didn't find anything that sparked her passion. When she was struggling to exercise comfortably after pregnancy, Moylan developed the idea for Shefit, a customizable sports bra.
"I had a problem and was looking for a solution for myself. At the time, I wasn't looking to start a company. It took me time to realize I could make a difference for other women and to launch the business," she said.
Now, Moylan's product is helping athletes around the country and her company is growing exponentially. She regularly works with young entrepreneurs and shared the following advice: "Taking a leap of faith and pushing outside your comfort zone can help you accomplish things you didn't know you were capable of achieving."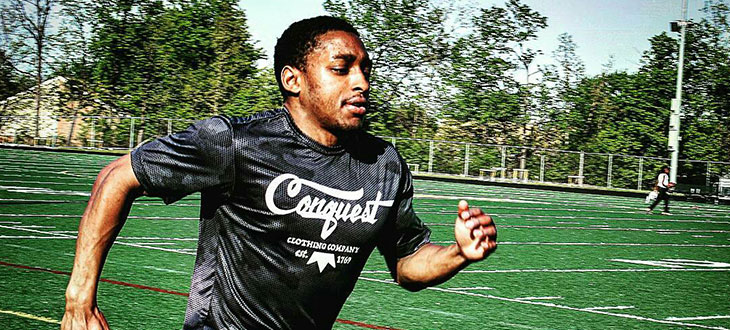 Sweating the small stuff for success
In the summer of 2015, then- marketing and logistics student Andre Sanders decided he wanted to be a business owner. He was working for a marketing company and had the overwhelming —and frustrating — sense he wasn't working to his fullest potential in the role.
He joined the New Venture Competition with an idea for a fitness apparel company inspired by his love for personal fitness and his experiences as a professional fighter. His team won the New Venture "Spirit of Entrepreneurship" award and went on to compete in the Accelerate Michigan competition.
Today, his company, Team Conquest, has an online shop and offers personal training and life coaching. When he's not training, Sanders supports several local charities.
He encourages students to consider the path of small business ownership: "As an entrepreneur, success means freedom – no boss, no one you have to ask for permission to take time off and never worrying about being late. You are 100 percent accountable to yourself."
Following the processes he learned in the New Venture Competition has allowed Sanders to expand his company and begin other small businesses on the side, such as the pet supply company he recently sold.
"Don't let setbacks derail you — keep pushing forward," he said.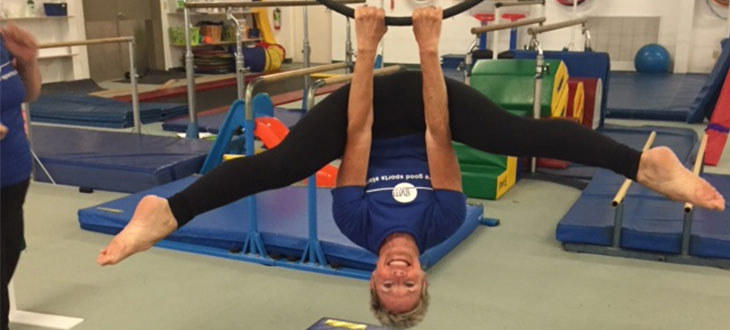 Fitness as a business
Some people find their passion early in life. Doreen Boolhuis loved exercise so much, she started teaching classes in her back yard — in the fourth grade.
By the time she was a seventh-grader, she knew exactly what she wanted to be when she grew up: a gym teacher. She came to CMU with that goal in mind and earned a degree in education in 1973.
But after three years of designing curricula and teaching classes, she realized she didn't feel challenged anymore.
"I'm a builder, a planner and a goal-setter. By year three, I'd met all of my goals and had to ask myself what came next," Boolhuis said.
She wanted to continue to serve her community with the skills and knowledge she'd accumulated in her years of teaching. In 1980, she opened Gymco, a gymnastics studio, in a renovated barn in Grand Rapids. At the time, she was the only female CEO in her community.
Boolhuis has since started two additional businesses and co-authored a book on leadership. She regularly mentors new business owners and shares the following advice:
"Taking the first step is scary, but entrepreneurship is about having the courage to take that risk. Surround yourself with people who will encourage and support you. Know that you are not alone – there are wonderful communities of support for entrepreneurs."