Threads Fashion: A change of clothing
Student-run fashion event has a new theme and location for its 21st year at CMU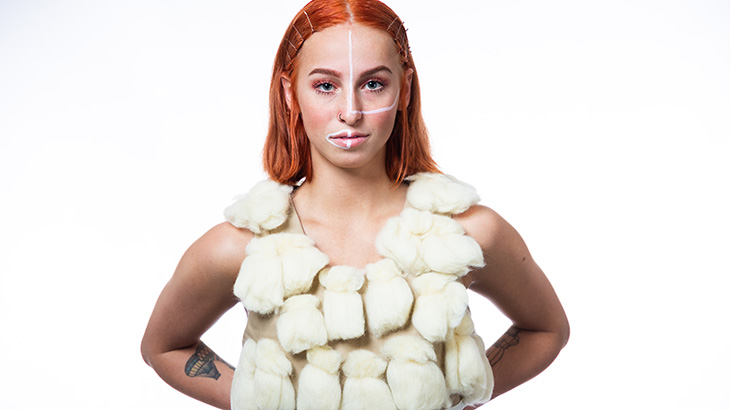 Art meets science at this year's
Threads Fashion
celebration: The April 6 student-run fashion exhibition will put down its runway in the Biosciences Building atrium.
That's not the only change for the event's 21st year at Central Michigan University.
"Our theme is 'Threads Fashion ID' — for identity," said Ian R. Mull, fashion merchandising and design faculty member and the event's faculty advisor.
That means embracing people however they may identify, celebrating them as they are and challenging designers to approach fashion differently.
"Beauty is not so standardized anymore," Mull said. "We're taking a holistic view of body positivity."
There's plenty more worth knowing about Threads. Here's a quick list:
The event draws fashion employers looking to hire. Mull said Meijer, Wolverine Worldwide, Kohl's, Carhartt, Glik's and Torrid will send representatives this year. CMU fashion alum Paige Zubok, who works for menswear designer 2(X)IST in New York City, flew in to be a Threads judge.
About 120 models will show the work of nearly 25 designers. All are CMU students.
Twenty-eight students in Mull's Fashion Show Production course produce almost every aspect of the event. The VIP reception is produced in collaboration with Sue Bowlby's Interior Design course and Jeffrey Fisher's Food and Nutrition course.
Three student producers — Chloe White, Cecilia Alfaro and Alivia Ferguson — started planning last April.
Winners of the Ultimate Cotton Influencer Instagram challenge will be presented at Threads Fashion this year.
Threads is reaching out to past participants for garments from past shows to archive in the new Threads Fashion Collective.
Join the fashionable
The Threads Fashion show begins at 7 p.m. Saturday, April 6, in the CMU Biosciences Building. Doors open at 5 p.m. General admission tickets are $14 at Ticket Central.