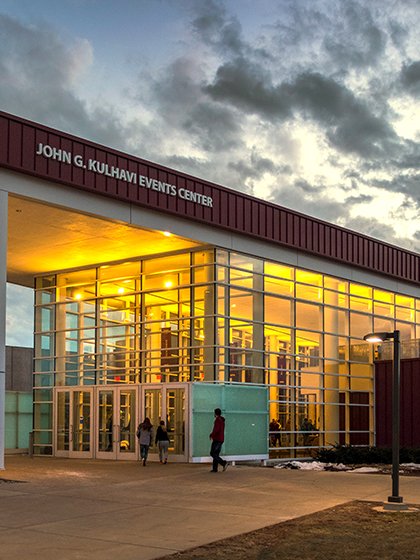 From athletic events to theatre productions, Ticket Central is the place to buy tickets to university events.
2022 Fall Learn To Swim Sessions Information
Use the link below to view the swim schedule and register for classes.
2021-22 University Theatre season
Season passes (a savings of up to 66% off door prices) and tickets are on sale now for our 2021-22 season! This year we're bringing you: a sci-fi musical spectacular that took Broadway by storm; an irreverent girl-powered comedy set in the French Revolution; a new take on a Shakespeare classic; a humorous and thought-provoking look at racial identity; an extraordinary dance production, and more!
We have returned to full capacity seating, and masks will be required regardless of vaccination status through September, at least. Policies may change as the University responds to our health care needs and can be viewed on the current season webpage.
Athletics updates
Season and single game football tickets and parking passes are on-sale now!
For accessibility accommodation requests, please contact us directly.