CMU serves the underserved
Students and faculty partnered with many throughout the region and beyond in 2019
​From the streets of Mount Pleasant to the borders of the Great Lakes Bay region and beyond, Central Michigan University is at the forefront of efforts to make a difference in the lives of underserved populations.
The CMU battalion includes a diverse group of students, faculty and staff from a variety of disciplines, including psychology, medicine, dietetics, interior design and more. Here are some of this year's efforts reported in CMU News:
Five years ago, leaders of CMU's young College of Medicine saw a need for mental health services in mid-Michigan's Great Lakes Bay Region and started a psychiatry residency program to train and retain physicians to improve access to care.
Since then, through program development, collaborations with area health care providers and growth within the College of Medicine, a network has formed to provide the region with a continually growing number of mental health services and a supply of trained practitioners.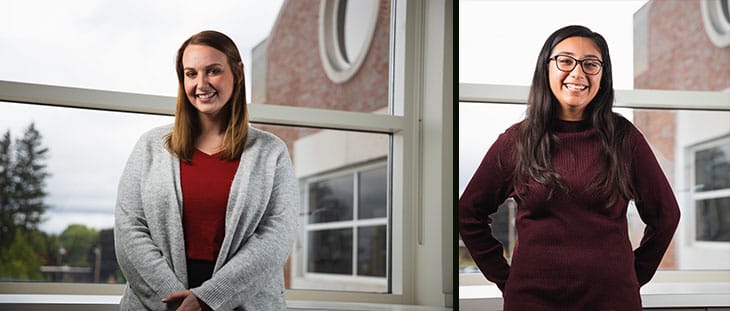 Psychology faculty and doctoral and graduate students are helping area teens with social and behavioral disorders become more adept and confident with basic face-to-face social skills.
Department Chair Katrina Rhymer and Melissa Tuttle, director of CMU's Psychological Training and Consultation Center, recognized a gap in services and started a PEERS program in the College of Liberal Arts and Social Sciences to make a difference.
During the 14-week sessions, teens and their caregivers meet in groups with faculty and CMU students to learn new skills. Afterward, they are given assignments to practice at home.
"We wanted this program to not only be an outreach to the community, but also to give our students a well-rounded education," Tuttle said.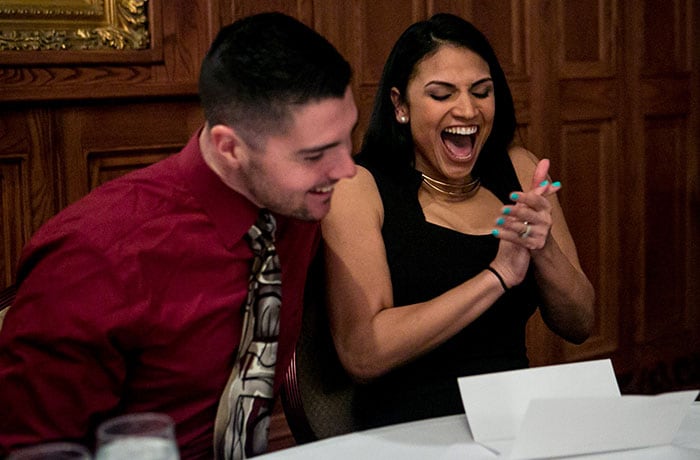 The College of Medicine continued to grow its mission to serve the underserved as 71% of the Class of 2019 matched into primary care residencies, and 45% matched to programs in Michigan.
"To have such high percentages of our students match into Michigan residencies is evidence that we are staying true to our mission of preparing physicians to serve in rural and medically underserved regions of Michigan," said Dr. George Kikano, dean of the college.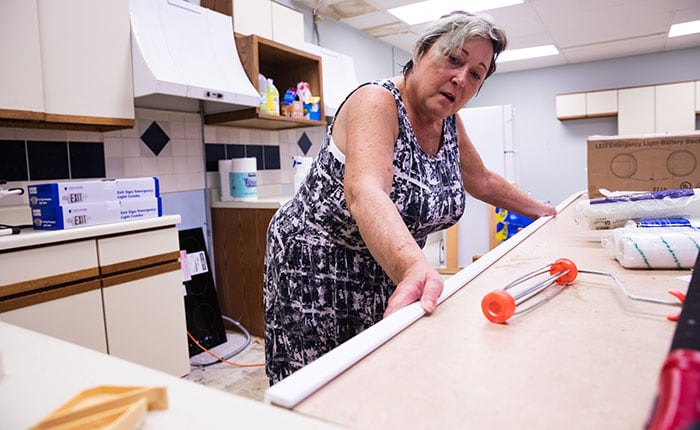 Interior design faculty member Lauren Pillote-Wielenga and her students used their skills to help turn 5,000 square feet of worn-out space near downtown Mount Pleasant into a new homeless day shelter for Isabella County Restoration House. It opened in October.
"Faculty are part of the community, too," she said. "We want to contribute. We're all in this together."
Want to volunteer?
Would you like to use your talents to help others? Check out Central's Mary Ellen Brandell Volunteer Center, where you can choose from more than a dozen opportunities in mid-Michigan.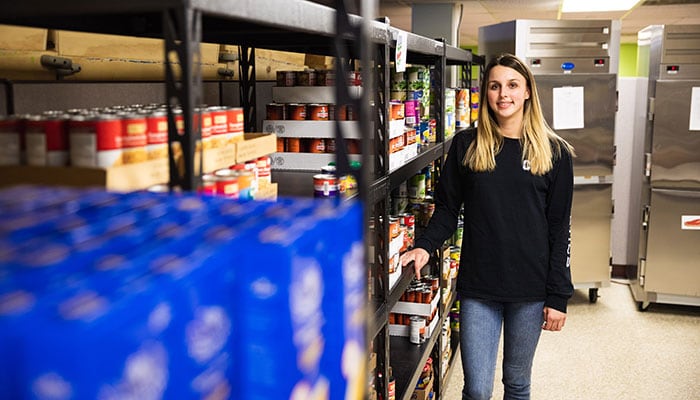 Visitors to food pantries on CMU's campus and elsewhere in Isabella County not only get free food, but they also get free nutrition education from senior-level CMU dietetics majors.
Anna Most, a nutrition faculty member in human environmental studies, began an effort in the spring for her senior dietetics students to create videos and educational handouts and posters for all food pantries and the soup kitchen in Isabella County, where during the school year students talk to the visitors about nutrition, help serve food and perform other duties as needed.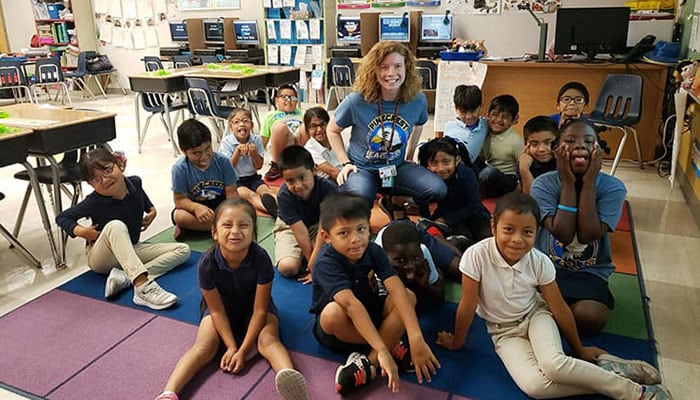 Every spring semester, Lorraine Berak takes a number of CMU students to the farming community of Immokalee, Florida, to student teach. A number of them put down roots.
Currently, about 29 CMU alumni work in or around Immokalee in Collier County schools, said Berak, a faculty member in teacher education and professional development.
"Teachers need to be able to relate to people of all cultures and all economic means and understand that kids can learn no matter what," Berak said. "While teaching overseas is wonderful, and I encourage that, there are certainly places within the U.S. that have high poverty and are diverse in nature that need teachers."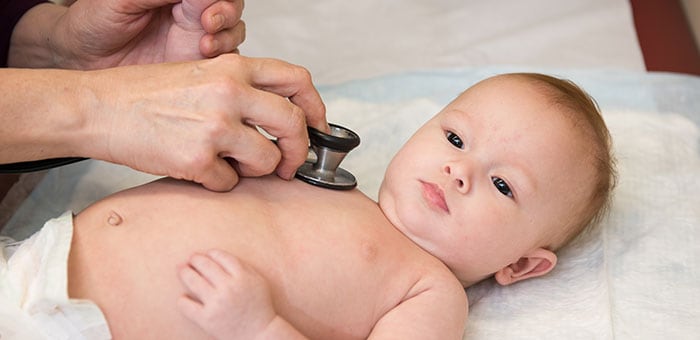 Central Michigan University Health and the College of Medicine are taking part in a $160 million national data gathering project to improve the future health of children and their mothers in Michigan and nationwide. The purpose is to document for seven years the health care of mothers and their children — from as early as the prenatal stage — in diverse areas around the state to determine how health care, environmental, socioeconomic and other factors affect child development. The effort will at the same time reveal health needs of Michigan as a whole.