Mary Ellen Brandell Volunteer Center
Creating a socially just world.
Do good
Welcome to the Mary Ellen Brandell Volunteer Center, Central Michigan University's connection to volunteer opportunities and student resources. We connect students to hundreds of volunteer opportunities on campus, in the local community, and across the country. We offer a variety of programs, including our nationally ranked Alternative Breaks experiences. Additionally, you can find opportunities to volunteer with non-profits in the Mid-Michigan area via our Engage database.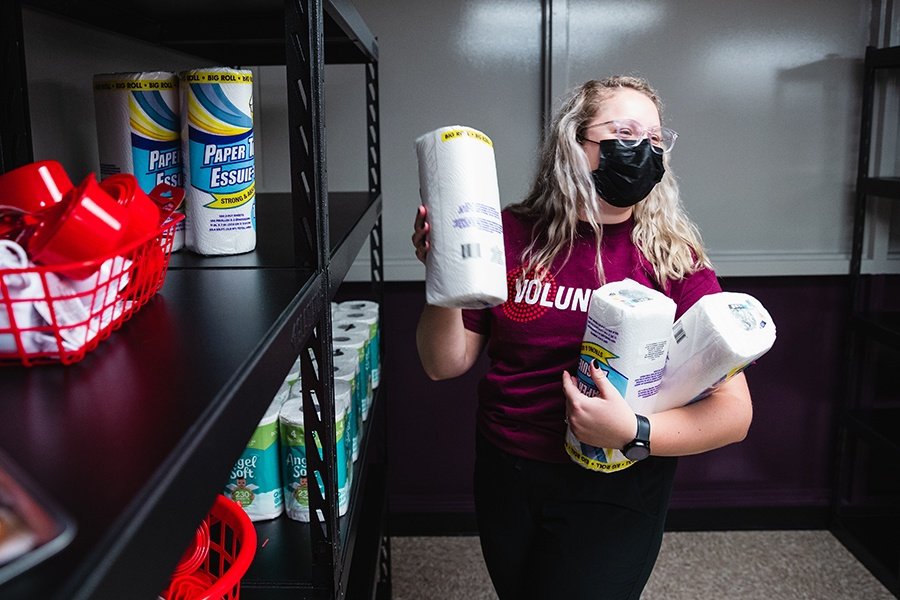 In addition to volunteer opportunities, we connect students to the resources they need to be successful at CMU and beyond in the Student Food Pantry and Financial Wellness Collaborative. Students can find the food, hygiene, household, and school supplies you need in the food pantry to ensure your focus remains on your academic success. The Financial Wellness Collaborative helps students learn the financial knowledge and skillsets you need to successfully manage financial decisions in college and beyond.
For more information, browse the options on the left side of this page. You can also get connected to volunteer opportunities by subscribing to our weekly newsletter. The newsletter is open to students, faculty, staff, community partners, alumni, and family members.