Grandparents U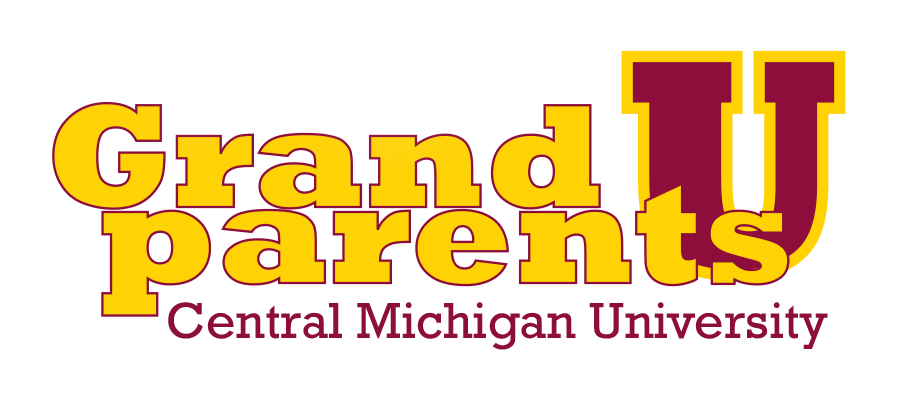 Grandparents U 2023 Recap
A summer camp that brings generations together for three days of fun and wonder on the campus of Central Michigan University!
Dates: Tuesday, June 20 – Thursday, June 22, 2023
Explore the beautiful campus of Central Michigan University and experience life as a CMU Chippewa in the residential halls with your grandchildren. Enjoy hands-on educational sessions conducted by faculty, staff, and community members. Engage in conversations and make memories you'll never forget.
There is something for everyone! Grandparents and grandchildren (ages 8 – 12) can customize their experience by giving preference to classes that fit your interests.
Registration costs
Early Bird Rate: Register before March 31, 2023
$180 | Adult
$160 | Child
Regular Rate: Register between April 1, 2022 - May 15, 2023
$210 | Adult
$190 | Child
Registration per person includes
Housing (Tuesday & Wednesday Nights)
Meals (Starting with dinner on Tuesday, ending at breakfast on Thursday)
Access to 5 hands-on learning sessions
Evening activities
Signature T-shirt
Entrance into the closing raffle
Class selections
Class preference will be based on the date registration is received. Hurry – the sooner you register, the higher your preference! Once registered, you will receive an e-mail in May with a list of classes that are being offered. You will then rank your top choices and be placed according to availability.
Here is a sample of past class offerings:
Egg Drop Competition
Backstage at Bush Theater
Behind the Scenes of CMU Public Television
Summer Cooking for Kids
One-Room School House
Inside CMU Chippewas Football
Class times and topics are subject to change without notice.
Special evening events will be offered to all participants. Events may include swimming at the Student Activity Center, Movies, and Games!
Choice of classes and availability
Some classes are limited in size due to facilities and equipment availability. Participants will be notified at check-in of their class assignments. Classes will be filled on a first-come, first-served basis. Every effort will be made to assign participants to the classes of their choice: however, we cannot guarantee placement within a particular class. All classes are conducted by CMU faculty, staff, and community members who are volunteering their time. In rare circumstances, it may be necessary to change or cancel a class.
Housing
Due to scheduled maintenance in the Residence Halls, air-conditioned rooms are limited and will be assigned on a first-come, first-served basis. After all air-conditioned rooms are reserved, participants will be placed in non-air-conditioned housing within the same complex.
Adult and child attendance
Children must be accompanied by an adult, at all times. No more than two children may be accompanied by one adult, and no more than two adults may accompany one child. If two children attend with one adult, they must attend the same classes. If two children attend with two adults: each adult/child pair may attend different classes.
Additional information
Important: Grandparents U is funded by the registration fees paid by the participants. If the minimum number of registrants is not reached by April 30, 2023, the event will be canceled, and refunds will be provided. COVID-19: Central Michigan University is committed to keeping our community safe and healthy. All Grandparents U participants will be expected to follow our community standards.
Cancellation policy
If individuals need to cancel, a request for a refund must be made in writing and received no later than 5:00 p.m. May 13, 2023. No refunds will be issued after this date.
The term Grandparents University® is a registered trademark originated at the University of Wisconsin-Madison and is used with permission.