Future Alumni Leader Award
Bethany Childs '22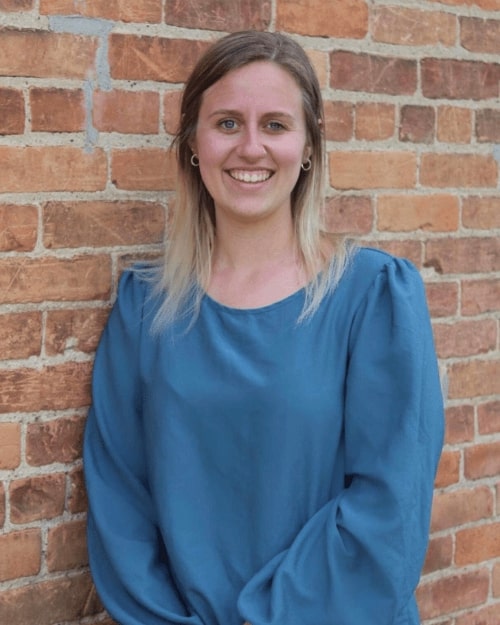 Bethany Childs was a multi-faceted, active leader while a student at CMU. She held numerous leadership roles in various student programs and organizations. After her professional internship, Childs will complete her bachelor's degree in the December of 2022 with a major in Recreation, Parks and Leisure Services.
Childs was President of the Association of Recreation and Event Professionals (AREP)—an organization dedicated to recreation and event management majors. She has been on the Dean's List since Fall 2019, held a leadership position with the RPL Summer Job Fair and was recognized as a Member of the Month Program Board in November 2020—during the pandemic. She holds herself and her colleagues to the highest standard. She is the epitome of what CMU hopes to build in its student.
To show her dedication to recreation, Bethany became outreach chair o AREP, eventually becoming president of the organization. She is a member of the Michigan Recreation and Parks Association (mParks) and volunteered at the 2022 mParks Conference. She took on the role of social media and registration chair for the RPL Summer Job Fair where her work allowed her to connect with companies, vendors, and CMU alumni across Michigan.
Bethany is a member of the National Intramural and Recreation Sports Association, a regular volunteer for the CMU Gus Macker 3 on 3 basketball tournament and was an event coordinator for CMU's 2021 Homecoming. As part of her involvement with Alumni Relations, she worked to create homecoming packages during the pandemic. Her involvement with various homecoming festivities including Mock Rock and Trivia sponsored by CMU's Greek Life community have given her ample opportunity to lead her peers to provide successful programs.
Bethany has a passion for her field of study, a moral compass which guides her in decision making and a genuine love for CMU. She will continue to impact CMU and its alumni for years to come. The Central Michigan University Alumni Association is pleased to honor Bethany as a Future Alumni Leader.