Corporate or Foundation Partner Award
The Allen Foundation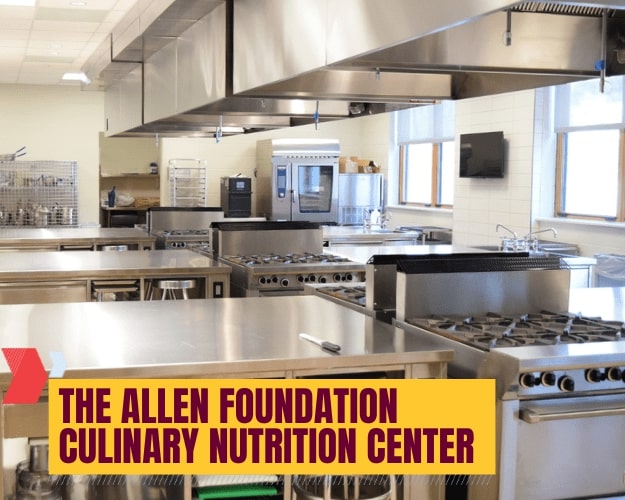 Allen Foundation, Inc. is a privately-owned family foundation based in Midland, Michigan. William Allen Webster established the foundation in 1975 with the goal of providing people with nutritional information in turn, helping to alleviate malnutrition. The Foundation's grant application process helps provide resources for non-profit projects and programs that primarily benefit human nutrition in the areas of health, education, training, and research.

In 2018, the Allen Foundation contributed $500,000 toward the creation of the Allen Foundation Inc. Culinary Nutrition Center located in Wightman Hall. This facility provides students with hands-on nutrition and dietetics learning within a clean, modern-designed lab with professional-grade equipment. The CNC opened to students in the fall of 2020 in a hybrid format and is now open to student classes with full in-person programming. Due to the improved audio-video capabilities in the lab, virtual learning has been enhanced for nutrition and dietetics students attending online classes.

Within the College of Health Professions, the Allen Foundation is very involved, partnering with CMU Alumni Relations to host virtual cooking classes over the last year. The online classes for alumni are hosted and filmed in the CNC lab. Access to this space has allowed Alumni Relations to provide an exceptional experience to alumni in a virtual capacity while showcasing the updated space and providing an opportunity for alumni to support the Culinary Nutrition Program.