10 Within 10 Recognition
Griff Gatewood '14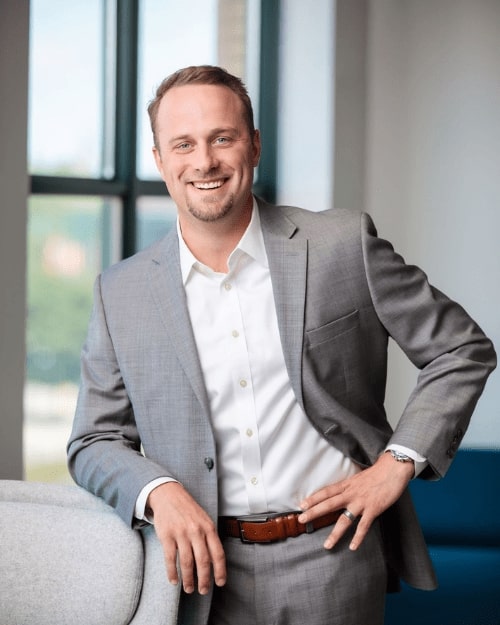 Griff Gatewood is Vice President for the Lighthouse Insurance Group in Grand Rapids, Michigan. Lighthouse is one of the largest insurance brokerages in Michigan, providing insurance solutions on both the corporate and personal level. Their primary goal is to assist their clients in making informed insurance and risk management decisions to prevent unnecessary loss and out of pocket costs.

Gatewood is responsible for making financial decisions with other shareholders to propel the company forward and achieve sustainable growth. With his approachable and compassionate nature, he is respected both professionally and personally. Due to the accuracy and consistency of his work, Gatewood reached shareholder level in 2017 —equivalent to partner level—uncommon this early in one's career. He has proven himself over the last seven years through his dedicated service to the organization while demonstrating patience and perseverance.

Proving his selflessness, Gatewood uses his client and company connections to build strong relationships and make introductions connecting others in the West Michigan community. While at CMU, he was an active member of Beta Theta Pi Fraternity, American Marketing Association and Leadership Safari. He takes pride in volunteering with Special Olympics and has been asked to join the Capital Campaign Committee to expand the effort of Special Olympics in the future. He has helped raise over $100,000 in the past four years for SOMI's various fundraising efforts.