Dick Enberg CMU Alumni Commitment Award
William (Bill) R. Kanine '82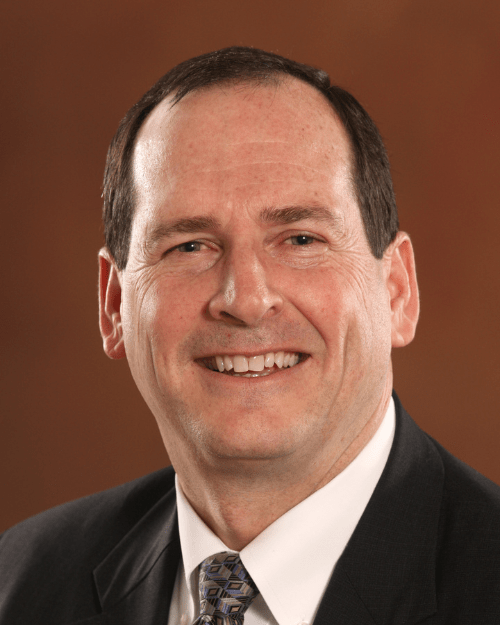 Bill Kanine graduated from Central Michigan University in 1982 with a Bachelor of Science in Business Administration and in 2019 was awarded an Honorary Doctor of Commercial Science. Bill and his wife Carla have continued to support the university in many ways with their time, talent and financial contributions.

Bill is the founder and managing partner of William R. Kanine P.C.—a certified public accounting firm incorporated in July 1996. The firm provides an array of accounting, payroll, audit, tax and management advisory services to individuals and businesses in Petoskey and surrounding areas. In addition to his firm, Bill has held numerous positions in his community including Chair of St. Francis Xavier Catholic Church Finance Council, Board member of Burt Lake Preservation Association, Treasurer of the Petoskey Football Boosters, Board member of the North Central Michigan College Foundation and he is a Kiwanis member and past President. Bill is a former president of the Board of Education of the Public Schools of Petoskey and treasurer of the Child Abuse Council for Charlevoix and Emmet Counties.
Bill is currently Chair of the Central Michigan University Marcy Weston Hall of Fame, a member of the University's Investment Committee and a member of the Advancement Board. He is a former member of CMU's Board of Trustees, where he served 8 years, 2 years as Chair.
The Kanine's have supported the Chippewa Champions Center, the Baseball / Softball Turf Project, the Medical School and the Chippewa Athletic Fund.
It is the Alumni Association's honor to award William R. Kanine with the Dick Enberg Alumni Commitment Award.