Honorary Alumni Award
Vicki Loss Lautzenheiser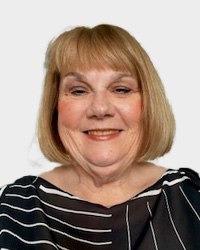 Vicki Loss Lautzenheiser may not be a CMU alumna, but you'd never know it.
For more than 30 years, Vicki has treated CMU as her adopted alma mater. Vicki and her husband Dennis are avid, committed supporters of the university and they make it their mission to promote CMU wherever they go – including into school classrooms.
Vicki volunteers at a local elementary school and Dennis substitute teaches. They talk to students about attending CMU one day, handing out promotional materials to get the students excited and engaged — keeping CMU at the top of their young minds.
Additionally, the couple established a scholarship at Northwest High School in honor of their two sons. The graduating senior must attend CMU or WMU (their younger son's Alma Mater). To date all recipients have chosen to attend CMU.
Vicki and Dennis have been CMU football season ticket holders for over 32 years. And when they travel the world, they always pack their CMU gear. Even their cars have CMU license plates.
In 2020, the couple gave the university a $100,000 gift for the Chippewa Champions Center, and the fueling station there was named in their honor. Vicki was instrumental in this philanthropic decision.
The Central Michigan University Alumni Association is honored and proud to announce Vicki Loss Lautzenheiser as the recipient of this year's Honorary Alumni Award.