Gold Membership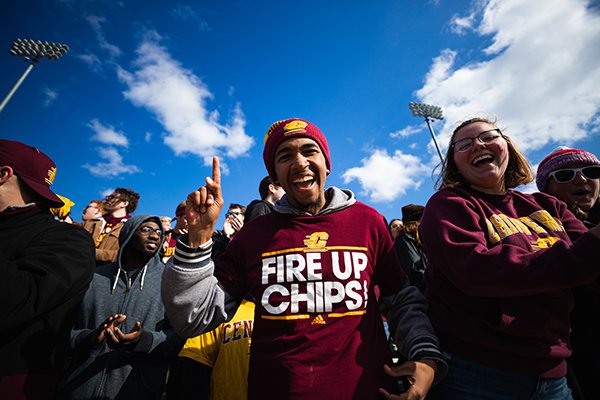 Your Golden Opportunity
Become a Gold Member to receive over 60,000 benefits!
As a Central Michigan University graduate, y​ou are a member of the CMU Alumni Association and already have many opportunities ​to continue your relationship with CMU.​
​
Alumni pride and tradition are the pillars that support the CMU Alumni Association. We invite you to continue building this foundation by becoming a Gold Member. Your Gold Membership will help the association support existing programs and services and develop new programs and opportunities to maintain our valued association with you and other CMU alumni worldwide.
Join or Renew Today!
Benefits at a Glance:
Stay connected to CMU
Discounts at the CMU Bookstore
Support Alumni Scholarships

Support Alumni Events

Receive Centralight

Discounts to Hotels, Theme Parks, and much more!
Why Become a Gold Member?
Keep the Connection
We are proud of our alumni and want you to remain a part of your alma mater. One of the best ways for you to stay connected is through your membership in the CMU Gold Membership program.
​​Stay Informed
As a member, you will receive first-hand news about CMU through the Centralight magazine and alumni e-mails, giving you the inside track on the latest research, athletic achievements, alumni news, and more.
Support Programming
The CMU Gold Membership program exists to engage, connect and celebrate our alumni through activities like local chapter events, football tailgates, alumni awards, reunions, and more. Your financial support enables us to continue to offer these programs.
Recognize CMU Alumni
The Alumni Association promotes your alumni successes through the Centralight magazine and our annual alumni awards program.