Cybersecurity: A team sport
Students team up with Dow analysts at inaugural Cybersecurity Capture the Flag Challenge
Students became hackers for a day at Central Michigan University's inaugural Cybersecurity Capture the Flag Challenge, teaming up with analysts from The Dow Chemical Company to decrypt information, crack passwords and solve puzzles.
Ann-Marie Horcher, who teaches cybersecurity in the business information systems program in the College of Business Administration, designed the event so students from all majors could collaborate and learn from one another.
"Cybersecurity is typically a team sport. You draw on the resources of your team to be more successful. The more diverse your team is, both in skills and personality, the stronger your team is," Horcher said.
"We are offering the opportunity for novices to observe on a team of experienced people so they can learn more."
Angelicka Brooks, a sophomore marketing major attended the event with no previous cybersecurity experience. By teaming up with a classmate, she was able to complete many of the challenges and learn from the experience.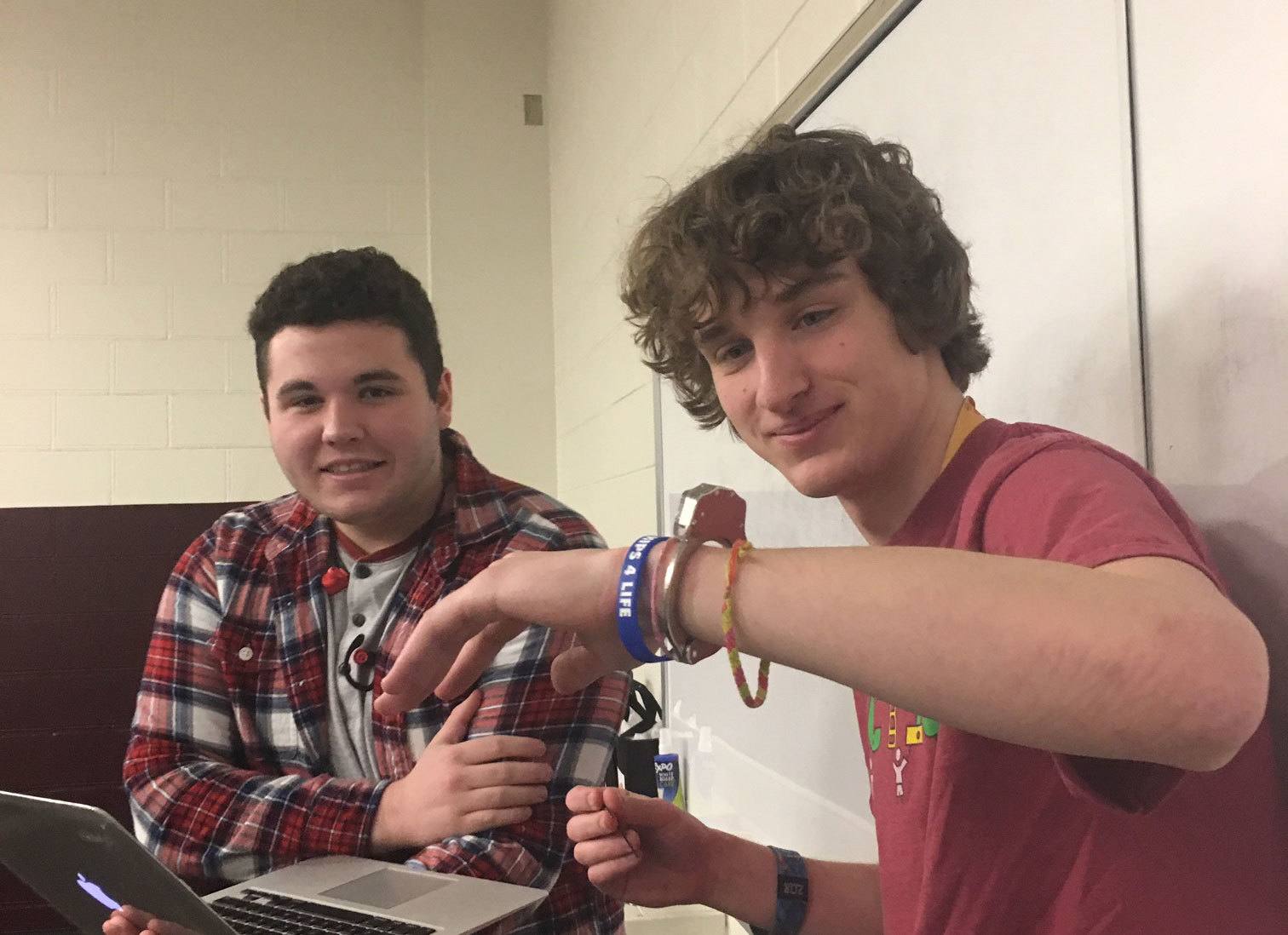 Sophomore Connor Waple, left, solves a decryption puzzle to unlock the handcuffs on teammate Andrew Tiffany.
"Trying out new things — like this cybersecurity challenge — helps me feel more comfortable using computers and keeping up with the way technology is always changing and improving," Brooks said.
The Dow Chemical Company sponsored the event and sent several employees to coach students through the challenges, including cybersecurity analyst and 2018 CMU alum Gerald Smith.
"Events like these teach students how hackers might behave so that they can help their future employers prevent hacks and data breaches," Smith said. "It's important to learn and practice these concepts, but also to learn how to be flexible and adapt."
It's experience that helped Torrie Cox, a senior majoring in information technology, land a full-time job with the company Magic Wrighter — starting just two days after he participates in his commencement ceremony.
Cox first became interested in cybersecurity while serving in the U.S. Air Force. He came to CMU to earn his degree and learn more about jobs in the field. Along the way, he's gained tremendous hands-on experience by attending events like Capture the Flag and working atm CMU's information technology help desk.
"A lot of what I know about cybersecurity are things I've read or heard about in class, but not applied," Cox said.
"This event really throws you in headfirst, and you have to sink or swim. You are learning by doing, by applying what you know to these puzzles."