Admissions Presentations and Tours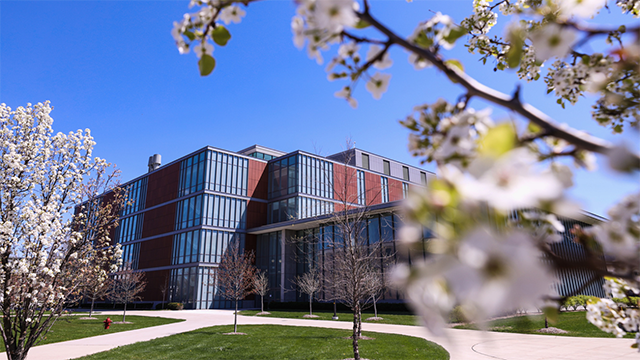 Visit campus

At CMU, you won't have to wait until you've graduated to make an impact. It all starts here, in our hundreds of active learning spaces across campus. From students providing rehabilitation care to community members in Carls Center for Clinical Care and Education to students analyzing real-time market data in the Voigtman Financial Lab – you'll feel the action from the moment you step on campus. Come experience our community of doers for yourself.
Hear from current students, who were once in your shoes.
See where you'll learn and live – tour campus and a residence hall room.
Connect with our Admission team – you bring the questions; we'll bring the answers.
We're here, ready to meet you, nearly every day of the week!
Virtual visits
Want to learn more, but unable to visit campus?
We still want to meet you! Check out our virtual visits and appointments. We have plenty of opportunities for you to experience our supportive community and explore our campus, from a distance.
Keeping you safe is a priority
Guided by CMU's Emergency Management Team and state officials, we've taken the following steps with your safety in mind. In return, guests share responsibility for public health by agreeing to abide by CMU's safety guidelines for visitors.
Social distancing is observed.
Group sizes are limited.
Personal face coverings are required on campus. If you don't have one or forget to bring yours, we've got you covered.
Staff members are trained on new safety standards.
Staff members are required to self-screen daily prior to arriving on campus.
Each student may bring a maximum of two guests.