Group Visit Requests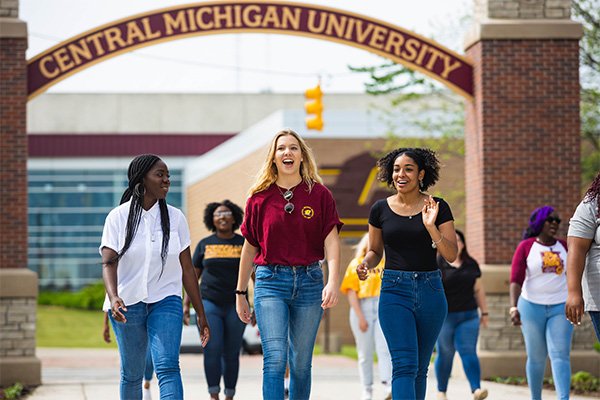 Do you know a group of high school students who would excel as CMU Chippewas? We host group visits for schools or other groups of prospective students on Thursdays. To request a group visit, fill out the form below and a member of our Admissions Office will be in touch with you. Availability is limited, so request your visit today!
During your visit, you'll...
Hear from our Admissions team – learn about the application process, scholarship opportunities, and our campus community.
Tour campus and see some of our 250+ active learning spaces – labs, studios, clinics, and stages (to name a few).
Campus tour details
Led by a student Campus Ambassador, groups will tour most of our campus, explore academic buildings and walk through the Student Activity Center. The tour will end in front of the Chippewa Champions Center for a self-guided photo opportunity. The tour takes up to 90 minutes and groups will walk up to 2.5 miles. We encourage groups to dress appropriately for the tour and for the ever-changing weather conditions in mid-Michigan.
Group expectations and guidelines
All students in the group must be high school level or older. Middle school groups may plan a visit by contacting University Recreation and/or the Museum of Cultural and Natural History (989-774-3829) or the CMU Center for Charter Schools (989-774-2100) if they are a certified Charter School Academy.
A roster of students attending must be provided in advance or groups must allow for the time during the visit to complete contact cards.
Transportation and meal costs are the responsibility of the group attending the visit. If a group would like to arrange to eat on campus they can call Campus Dining at 989-774-3194.
Cancellation Notice: If you find it necessary to cancel your visit, it is essential that you notify our office as soon as possible. Failure to do so may limit future schedule availability for your group.