Lucile Clarke Memorial Children's Library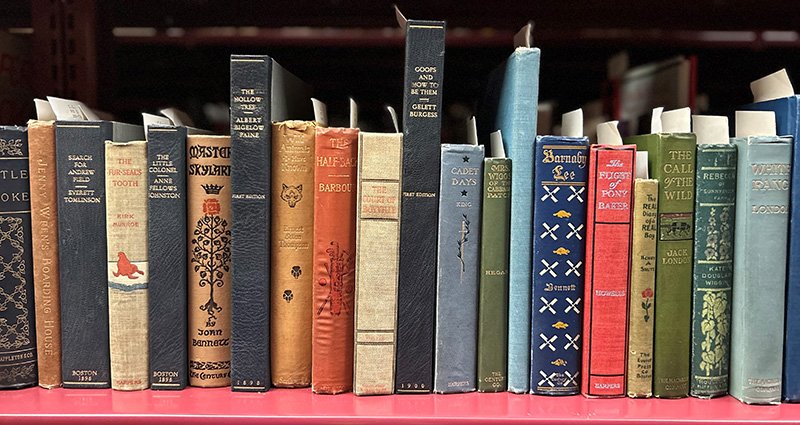 The Lucile Clarke Memorial Children's Library (LCMC) was established in the Clarke Historical Library by Dr. Norman Clarke, Sr., in 1972, in honor of his first wife. The LCMC Library is focused on books and images through which children obtain and improve their literacy. Among the significant holdings of the LCMC Library is a nearly complete set of books listed in the bibliography, Peter Parley to Penrod, compiled by Jacob Blanck (Bowker, 1956). Most of the material described below is discoverable through the library catalog and through our finding aid database. The original art is described in an in-house inventory.

The Lucile Clarke Memorial Children's Library holds materials in the following areas:
Primary school readers, Sunday school books, primers, and early textbooks; fiction including fairy tales, poetry, and series books; historical and contemporary popup and moveable books; illustrated books and picture books; and much more. For more information about the schoolbooks, see the online bibliography.
First editions and other high points of children's writing and illustration, such as L. Frank Baum, Beatrix Potter, Lewis Carroll, Arthur Rackham, Maurice Sendak, Kate Greenaway, and many more.
International Children's Books: Books nominated by the International Board on Books for Young People (IBBY) for the Hans Christian Anderson award. Included with this collection are author dossiers of IBBY award nominees. For more information about this collection, see the online article.
Authors and illustrators who have received regional, national, or international recognition through the following award programs: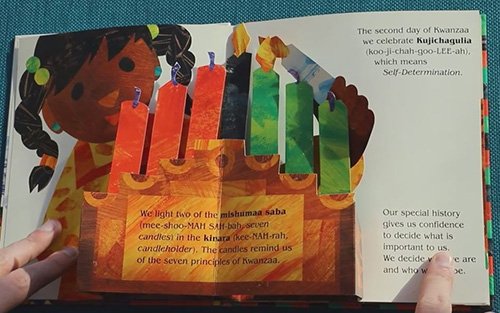 Jane Addams Children's Book Award given by the Jane Addams Peace Association
The Americas Award for Children's and Young Adult Literature given by the Center for Latin American and Caribbean Studies at the University of Wisconsin, Milwaukee
Caldecott Medal given by the American Library Association
Carnegie Medal Books given by the British Library Association
Hans Christian Andersen Award presented by the International Board on Books for Young People
Kate Greenaway Medal awarded by the British Library Association
Ezra Jack Keats Book Award presented by the New York Public Library and the Ezra Jack Keats Foundation
Mildred Batchelder Honor Award
Native American Youth Services Literature Award sponsored by the American Indian Library Association
Newbery Medal given by the American Library Association
Phoenix Award presented by the Children's Literature Association
Society of School Librarians International Awards
5. Molson Collection: Original drawn and painted art published in children's books.
6. Michigan authors and illustrators—published works and manuscript material.
7. Archival collections that highlight the history of teaching and learning in Michigan such as rural and one-room
schoolhouses, teachers, and students; the curriculum and activities of the Central Normal School in Mount
Pleasant, Michigan, that trained rural teachers from 1893-1931 (Central Normal became Central Michigan
University in 1959); CMU's laboratory schools; and the Mount Pleasant Indian Industrial Boarding School.
8. Michigan Art Education Association (MAEA) records.