Exhibitions
We make history accessible. The Clarke Historical Library's galleries, online exhibits, and traveling exhibits display and interpret the Library's historical and unique collections.
---
Abundant Waters: Our Most Precious Resource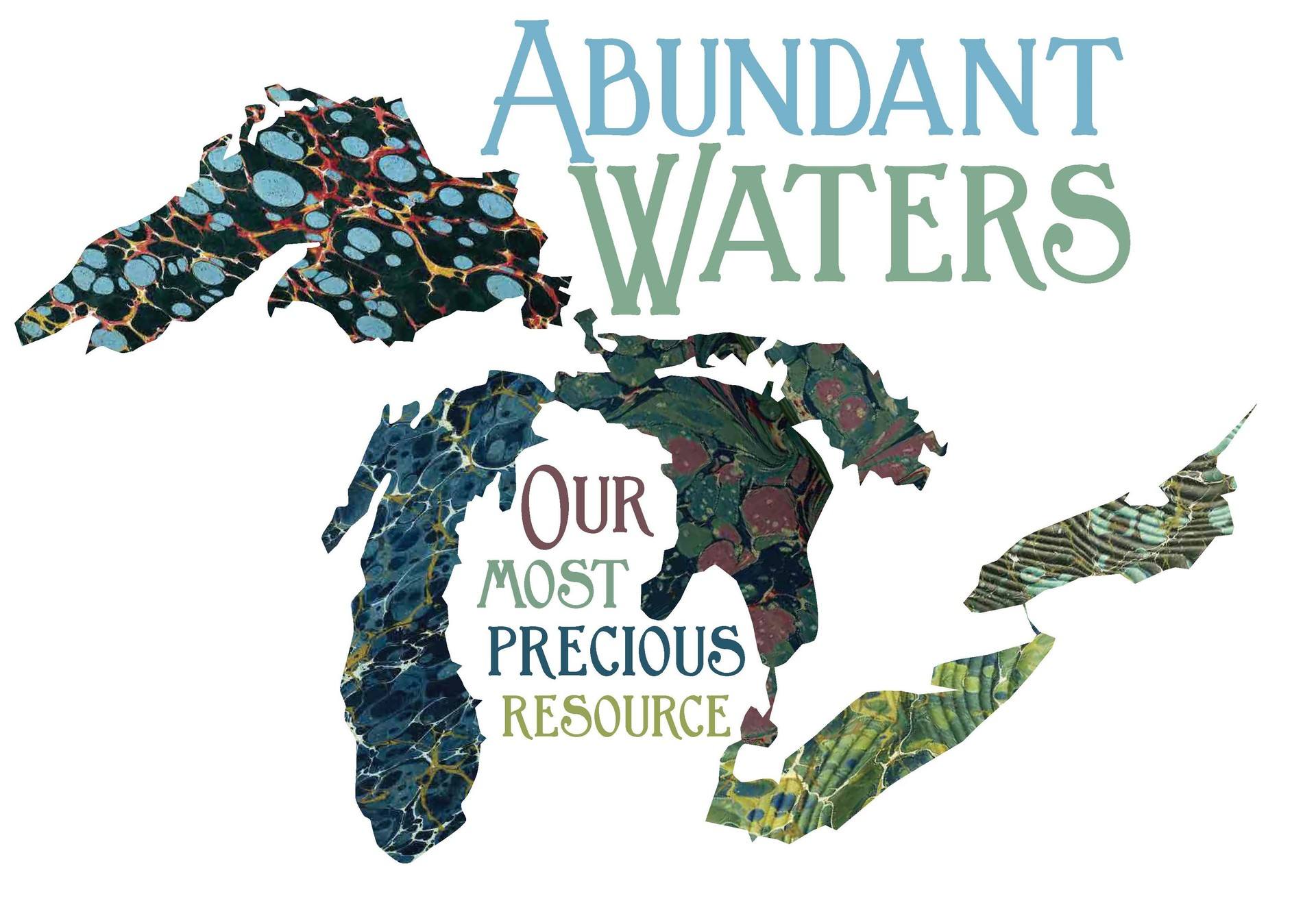 In Michigan, you are never more than six miles from a lake, stream, or waterway. The state's geographical outline is defined by the largest freshwater system in the world—The Great Lakes. Beyond the "big" water, Michigan has more than 11,000 inland lakes, 76,000 miles of rivers, 6.5 million acres of wetlands, and more than 3,200 miles of freshwater coastline. The abundance of freshwater is an aspect of our lives that most of us for granted. Although most have a general awareness of the water around us—many would even proclaim a deep love for the Great Lakes State's water—how often do we truly contemplate our relationships with this precious resource? The Clarke Historical Library's exhibit explores the many ways that abundant freshwater defines Michigan.
This exhibition is supported by the "American Rescue Plan: Humanities Grants for Libraries" initiative of the American Library Association (ALA). This initiative is made possible with funding from the National Endowment for the Humanities (NEH) through the American Rescue Plan Act of 2021. View the full list of selected libraries on the ALA website.
---
Online Exhibitions
​Drawing from the Clarke Historical Library's many and diverse resources, online exhibits and digital collections showcase the history of Michigan and the Great Lakes region. The mix of primary source material and interpretation allows everyone to learn more about our shared cultural heritage.
---
Traveling Exhibitions
​Some exhibits that have been prepared by the Clarke Historical Library staff are available for loan. Traveling exhibits are available on the following topics:
The History of Photography

Nineteenth Century Native American Images Created by J.O. Lewis
Flint

The exhibits may be borrowed without direct cost. The borrower is responsible for transportation of the exhibit from Mt. Pleasant to the exhibit site, as well as for returning the material when the loan is completed, insurance of the items while on loan, and, in the case of original material, ensuring proper preservation standards and appropriate security precautions are in place.
For additional information about borrowing an exhibit, please call 989-774-3352.