Art and Design Events and News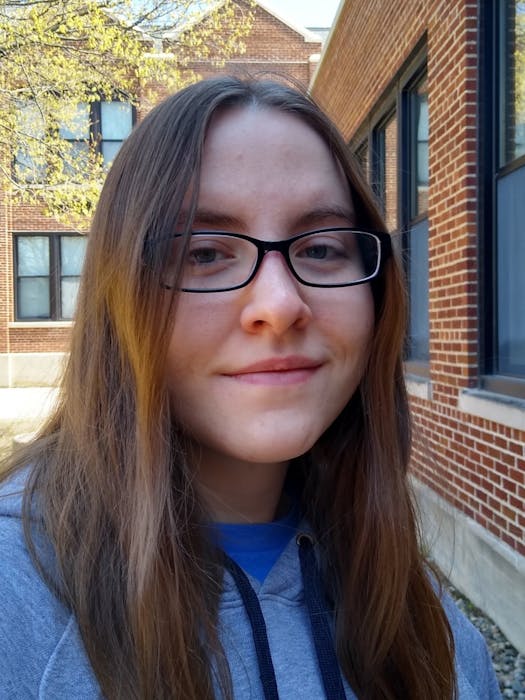 Senior animation major Chelsea Dunham on the CMU Animation Showcase: 'I just found it really fulfilling'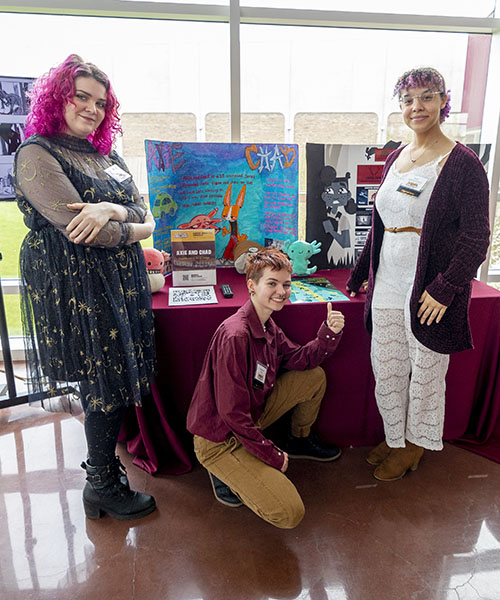 ANIMATION PROJECT DEBUTED AT BUSINESS EVENT: Art student learns the value of entrepreneurship
---
Current exhibitions and events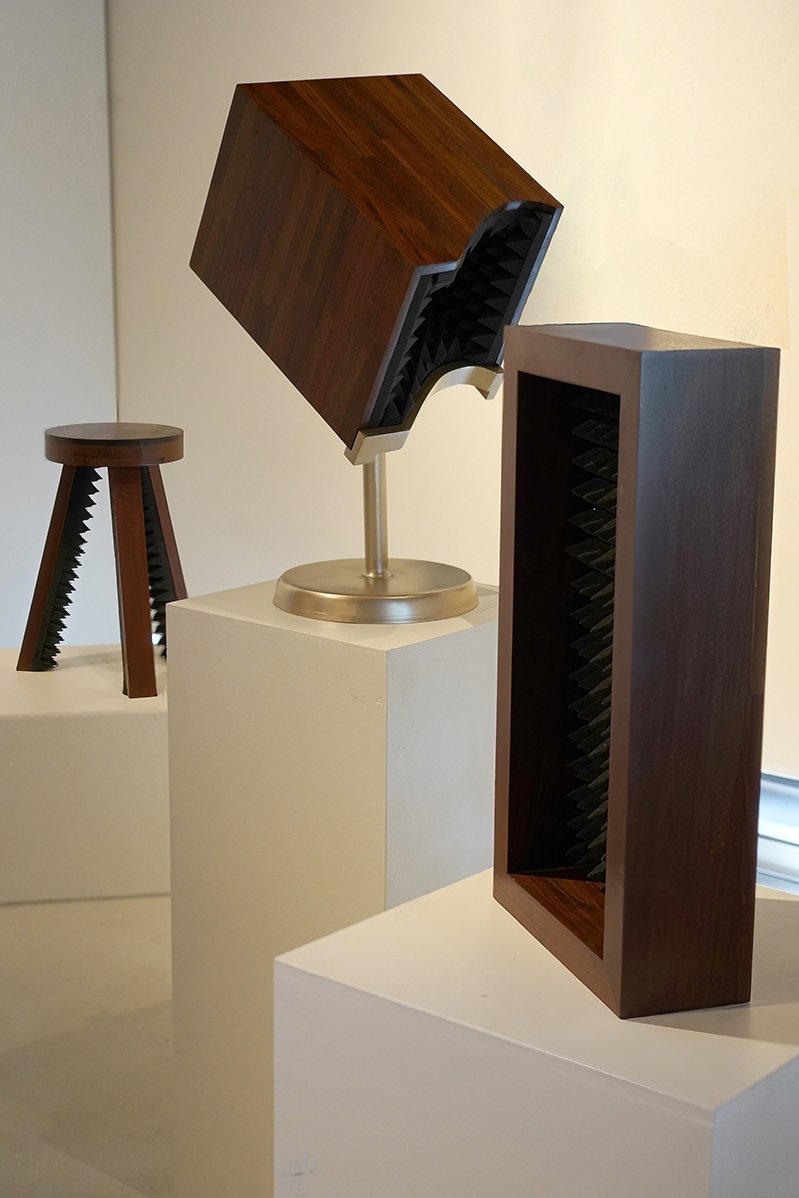 Department of Art and Design
Faculty Exhibition 2023
Event Dates: Ends this week on Saturday, September 30th

Opening Reception: Sept 7th @ 4pm-6pm

Location: University Art Gallery
The exhibition features sculpture by Jeremy Davis, prints by Johanna Paas, painting and ceramics by Hannah Duggan, an installation piece by Anne Gochenour, mixed media and glass by Lavanna Shurtliff and animation and Zoetrope by Steve Leeper.
---
Recent exhibitions and events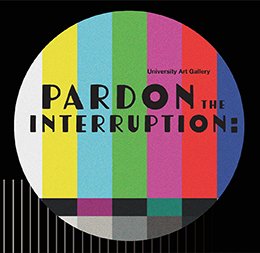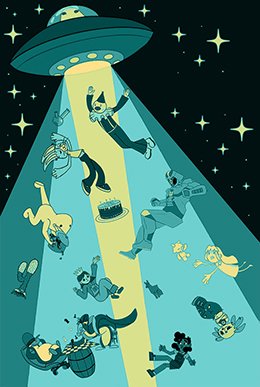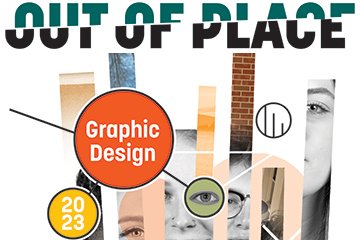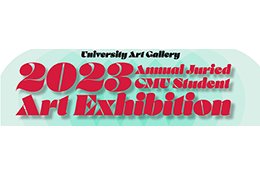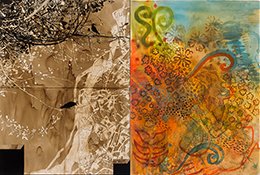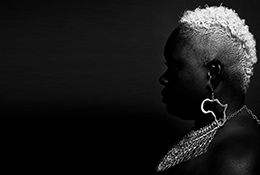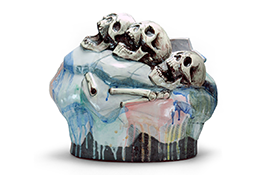 PARDON THE INTERRUPTION: Spring 2023 Bachelor of Fine Arts & Bachelor of Applied Arts in Studio Arts Exhibition
Event Dates: April 21 - May 6, 2023
Opening Reception: April 22 from 2-4pm
BFA Artist's talks @ 1pm
Location: University Art Gallery
BFA: Madeline Devantier, Maddie Graham, Chloeana Merchant, Dez Pruiett, & Lindsay Robertson
BAA: Sasha Clemons, Nico Lenz, Aniela Ormanian, Nicolas Weise
CMU ANIMATION: Spring 2023 Senior Gallery & Showcase
Senior Gallery Event Dates: April 24 - May 2, 2023
Gallery Location: 3rd Floor Gallery Space, Park Library
Spring Showcase Date: Tuesday, May 2nd @ 6pm-7:45pm Reception following
Showcase Location: Opperman Auditorium, Park Library
2023 Annual Juried CMU Student Art Exhibition
Exhibition Dates: February 24 - March 3 & March 14 - 25. (Closed for Spring Break)

OUT OF PLACE: 2023 Graphic Design BFA Exhibition
Exhibition Dates: April 1st - April 15th, University Art Gallery
Opening & Reception: April 1st, 2-4pm
Field Notes: Works by Kenneth Buhler and Ellen Driscoll

January 13 – February 11, 2023 at the University Art Gallery

Artist Talk begins at 4pm; Reception is on Thursday, Jan 26th from 4-6pm
While both artists in Field Notes are deeply inspired and engaged with the botanical world in all its wonder and complexity, their work shows the range of how an artist might consider the plant kingdom - Driscoll with reductive, lush, and warm earth tones and Buhler with poetic, language-inspired color.
Danielle Eliska: Capitalize the B in Black
February 9 - March 26, 2023 - Baber Room Gallery, Charles V. Park Library
This exhibition includes photography and collage works amplifying Black life and lineage.
Jessica Brandl: Visiting Artist
Artist Workshop & Demo 5:00pm-7:30pm, Wednesday, February 15th, North Art Studio, Ceramics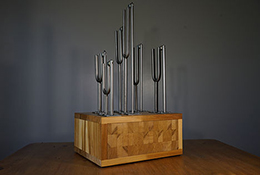 Sculpture faculty
Jeremy Davis
was announced as a semi-finalist in the triennial
Outwin Boochever National Competition
held in the National Portrait Gallery at the Smithsonian Institution in Washington D.C. His sound portrait,
Disambiguated, was one of 80 works chosen as semi-finalists out of more than 1700 entries.
See (and hear)
the work.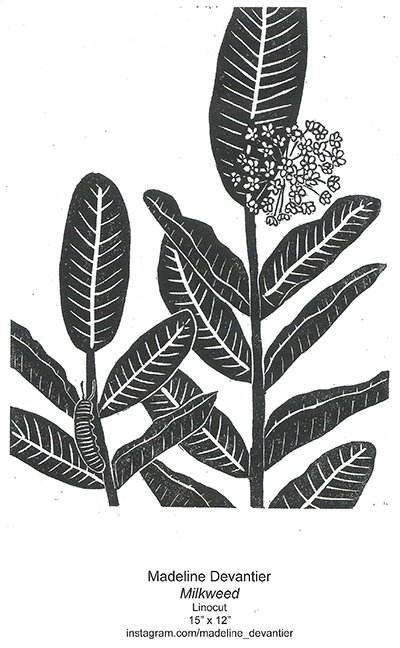 Madeline Devantier and Courtney Annuschat both have several works published in the February issue of Hand – a national magazine. Milkweed, Linocut 15"x12"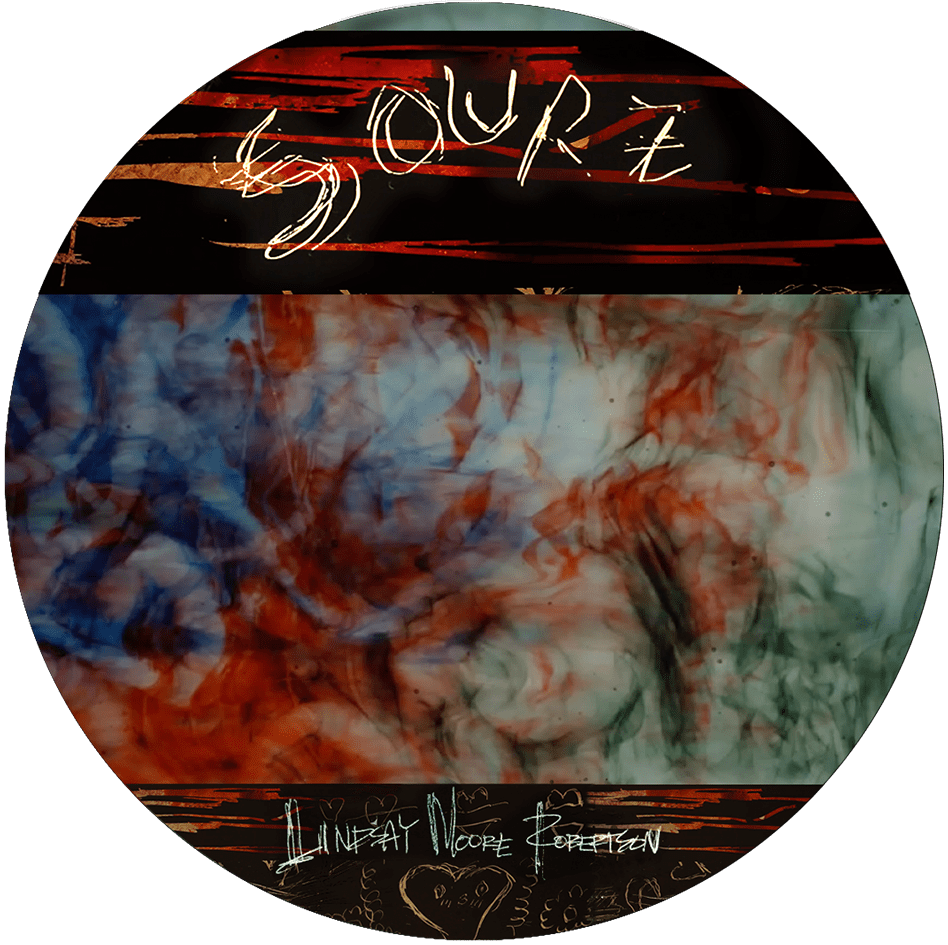 Lindsay Robertson, Animation BFA 2023, had an animated film accepted into an international festival in Greece.
See her work HERE
The Department of Art and Design would like to remember our retired faculty members who have passed since 2020. Each one made a huge impact to our community, teaching and inspiring countless students during their time here at CMU. They will be missed.

Tom Bambas - Metalworking 1969-1999
Died August 15, 2023

Vitold Kobisz - Sculpture 1966-2001
Died January 28, 2023
Burt Dickerson - Painting 1965-1985
Died 2022