Events and News

CURRENT EXHIBITION

ADAM STRAUS: Out of Paradise
Oct 26 - November 20
Seductive and gloomily romantic landscapes, the paintings go beyond visual pleasure and articulate his concerns about the cruel reality of our planet. In his oils, Straus represents the self-consciousness of the viewer as well as the struggle of mankind and nature.
This exhibition of Straus's work will feature 42 works from the past twelve years. On first glance they are romantic landscapes, but in a closer look they represent a postmodern aesthetic as well particularly timely social relevance. Paintings displayed from his latest series contrast current events from 2016-2020 with an optimistic view of nature's resilience. They juxtapose classic romantic landscapes of National Parks and images inspired by 19th-century artists with layers of recent newspaper coverage of politics, racial tensions, immigration, human rights, and other issues dominating current events. The exhibition is courtesy of Nohra Haime Gallery in New York City.


UPCOMING EXHIBITIONS
CULMINATION OF A COLLECTIVE: BFA & BAA, Fall 2021 Exhibition
December 3 – 18, 2021
Reception December 4, 2:00 pm, Artists' Talks 1:00 pm
This art exhibition showcases the work by CMU Department of Art & Design candidates for the BFA and BAA in Art degree. BFA candidates are Lauren Blake and Taylor Flynn and BAA candidates are Abigail Burch, Anastasia Poindexter, and Rachel Rathbun. The exhibition fulfills part of the requirements for their degree and capstone class taught by Anne Gochenour, Director of the University Art Gallery.


FLASHPOINTS: Material / Intent / Fused
January 14 – February 12, 2022
Enticed by touch, FLASHPOINTS: Material / Intent / Fused explores materials and processes linked through craft and meaning. With a shared focus on encaustic (pigmented hot wax) four artists, Kristy Deetz, Reni Gower, Jane Nodine,and Daniella Woolf, beautifully underscore where material and intent converse and fuse. Whether a painting, a tapestry, an installation or artist book, the artworks resonate with a profound tactility echoed through substance, image, and idea. FLASHPOINTS: Material / Intent / Fused celebrates the art of making across a wide interdisciplinary matrix.

FACULTY ACCOMPLISHMENTS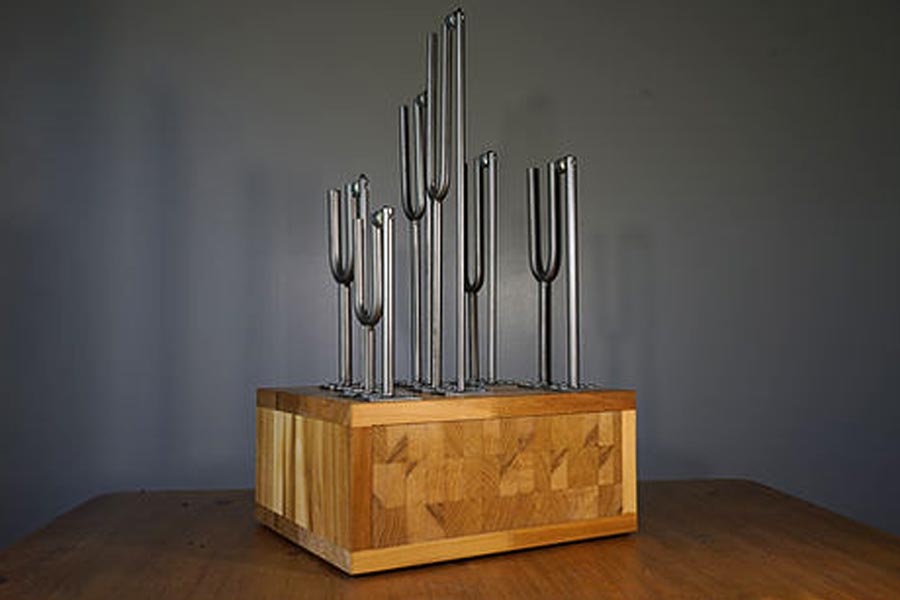 Sculpture faculty Jeremy Davis was recently announced as a semi-finalist in the triennial Outwin Boochever National Competition held in the National Portrait Gallery at the Smithsonian Institution in Washington D.C. His sound portrait, Disambiguated, was one of 80 works chosen as semi-finalists out of more than 1700 entries. The work is currently in Washington D.C. You can see (and hear) the work here: https://www.davis-sculpture.com/disambiguation-a-self-sound-portrai


STUDENT ACCOMPLISHMENTS

Rissa Martin (BFA Animation Student) had 2 of her printmaking works accepted into the Muskegon Museum of Art's 92nd Michigan Contemporary Art Exhibition. This competitive show presents a look at the issues, themes, and materials inspiring today's Michigan artists. Juror: Karen Hampton is an internationally recognized conceptual artist whose work addresses issues of colorism and kinship within the African American community.
Rissa Martin is also a 2021 RASA Scholarship AWARD WINNER!
Taro Takizawa (BFA 2D Studio 2018 - alum) – has been selected as an award finalist for the 2022 Southern Graphics International Emerging Printmaker Award. SGCI is the prominent professional organization for Printmakers (https://www.sgcinternational.org/about/).