School of Music Student Lounge
The School of Music Student Lounge is the perfect place to take a break during the day or to get some work done. With no shortage of natural light and charging stations, the Student Lounge is ideal for those seeking a calm and inspiring atmosphere. All members of the Central Michigan University community and guests are welcome to use the Student Lounge and its amenities, including its office laser printer.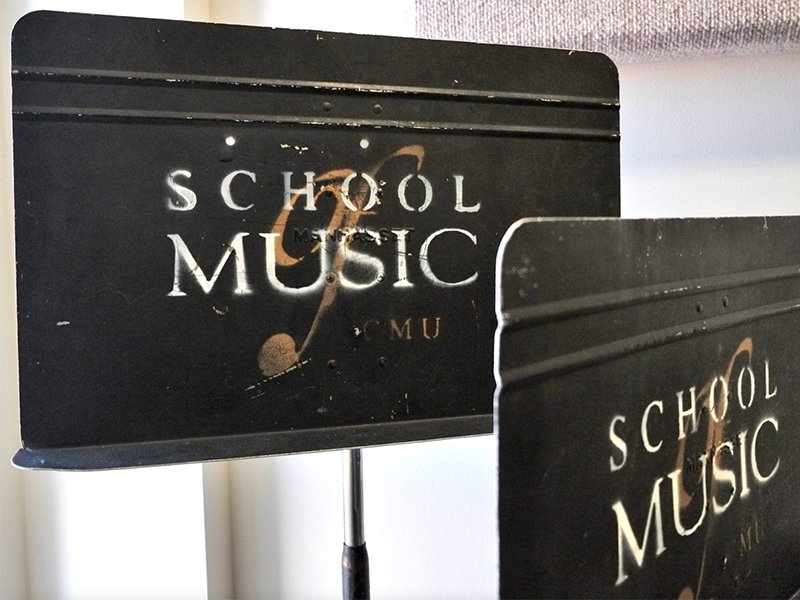 Archived recordings
To find School of Music recordings of previous ensemble concerts, studio and area recitals, guest artists, and special events, visit the Park Library. Recordings in the Library date back to the mid-1960s. Although most recordings are in CD format, some older items are on cassette.
To search for School of Music recordings from 1994-2018, visit the Park Library.
To search for School of Music recordings after 2018, contact the School of Music A/V Productions Manager, Chris Ferrara.
Additionally, older recordings from 1962-1998 are housed at the Clarke Historical Library on campus. For those who are interested in researching these older recordings, the Clarke has provided an archive guide to help you find what you are looking for. You may take this archive guide to the library and request to review the recordings at their facility.