School of Music
Central Michigan University's School of Music is a hub for culture in mid-Michigan. Join our community of artists and teachers and learn from experts in their field. Participate in outreach and attend one of our hundreds of performances each year. Find out more and find your program today.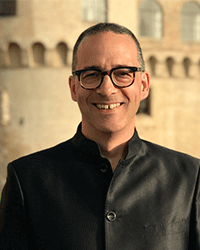 Choosing the right place for your musical education is one of the most important decisions that you will make professionally. For your considerations, the School of Music at Central Michigan University is a hands-on, experiential learning environment with a faculty, staff, and student body dedicated to your individual success. Our faculty are artists/scholars of the highest caliber with national and international performance and presentation credits. Equally impressive are the accomplishments of our students and alumni. They are performing on Broadway, major opera houses, major symphony orchestras, and professional ensembles. Our graduates, who choose to share the art of music through education, are teaching at K-12 institutions as well as university settings across the country. Our B.M.E. graduates boast a job placement rate of 98% upon graduation. We invite you to take a look at who we are and schedule a visit to experience what we have to offer. You will not be disappointed. Welcome!
Sign Up for our Newsletter

Central Michigan University is an accredited institutional member of the National Association of Schools of Music (NASM).