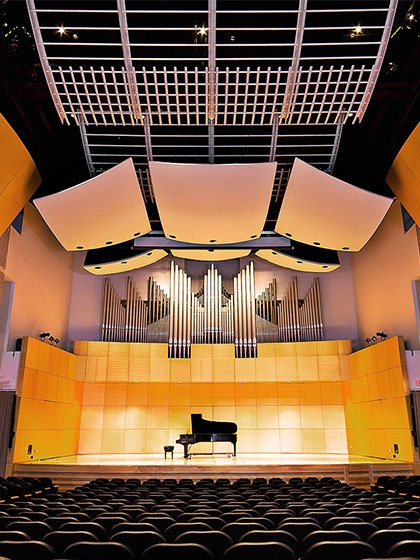 School of Music
Central Michigan University's School of Music is a hub for culture in mid-Michigan. Join our community of artists and teachers and learn from experts in their field. Participate in outreach and attend one of our hundreds of performances each year. Find out more and find your program today.
We do
The School of Music is a vibrant community of artist/teachers serving approximately 400 undergraduate and graduate music majors, thousands of general university students, and the mid-Michigan region. Through rigorous degree programs, insightful scholarly and creative activity, professional service, and outreach to the schools and community, the School of Music is the nexus of a cultural/music network that extends from the elementary general music classroom to the concert stage; from mid-Michigan to the nation and beyond.
---
Central Michigan University is an accredited institutional member of the National Association of Schools of Music (NASM).