Facilities 
In our state-of-the-art facilities, you'll develop your voice as an artist while building an understanding of how technology and traditional media work together in the modern studio.
As a student in the Department of Art and Design, you'll have direct and personal access to our world-class art making facilities. We support traditional modes of art making and offer access to the latest technologies available. Because of this, we are constantly updating our equipment to help you create compelling contemporary works in the ever-expanding field of art. ​
For a complete list of our facilities and equipment, please click on the link in the left sidebar.
Digital fabrication studios
Our digital fabrication studios include a professional CNC Router, and CNC Plasma Cutter, a Laser Cutter, several Vacuum Formers and the Makerbot Innovation Center, which houses over thirty 3D printers.
Digital Fabrication Facilities
Animation

Dedicated animation lab
Animation at Central Michigan University combines traditional animation tools alongside advanced digital technology. Our dedicated animation computer lab is outfitted with powerful double-monitor workstations, which include 27" Imac computers and Wacom Cintiqs for on-screen digital drawing, sculpting and animation. Each workstation is fully loaded with industry-grade software to support a variety of animation workflows, including 2D motion graphics, 3D animation and tradigital animation (a combination of traditional drawing and digital production tools).
Traditional media animation labs
Our traditional media animation labs are designed for playful exploration in various analogue media such as clay, paper cut-out and even sand animation. Each workstation is outfitted with a professional DSLR camera, iMac computer and industry-grade software for capturing and processing frame-by-frame animation.
Ceramics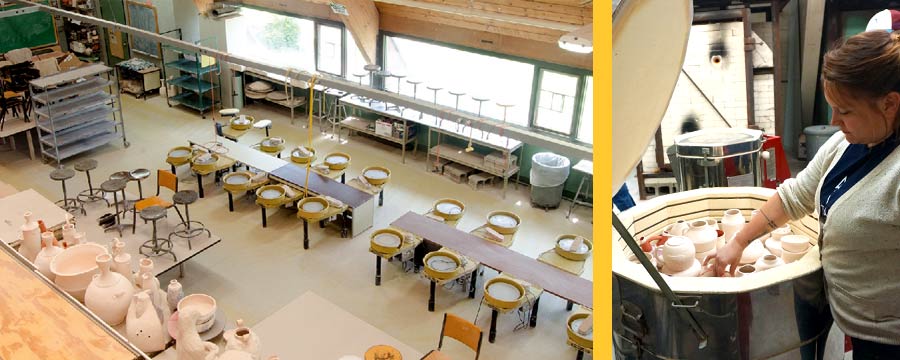 The ceramics studio comprises a large hand-building and throwing area, glaze mixing room, clay mixing room, indoor kiln room, and outdoor kiln yard. Included in the studio are clay mixers, electric and manual throwing wheels, spray booths and top-of-the-line large capacity electric, gas, raku, soda vapor, and wood fire kilns.
Graphic design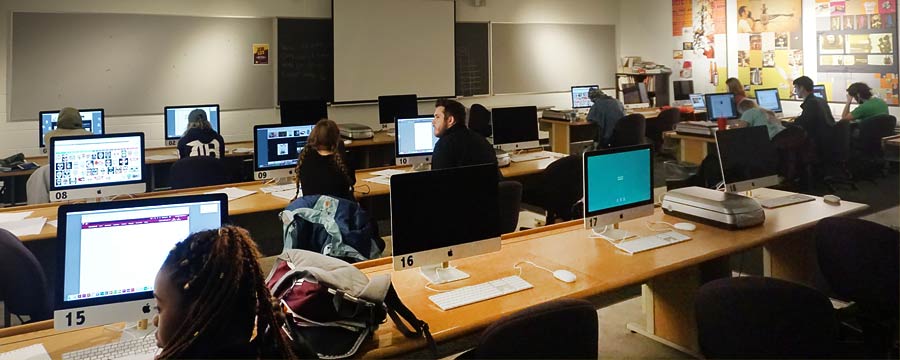 Three state of the art computer labs are equipped with up to date software, scanners, and printers, access to large format printing, and small print studio that includes a variety bindery equipment​. Also, supportive to the graphic design program are digital output facilities which include our Makerbot Innovation Center, Laser Cutter, and Robotic CNC Plasma Cutter. Analog processes include a 1961 Vandercook UNI-1 flatbed single-pass self-inking proofing press that can be used for both letterpress typography and wood/lino block printmaking.
Painting and drawing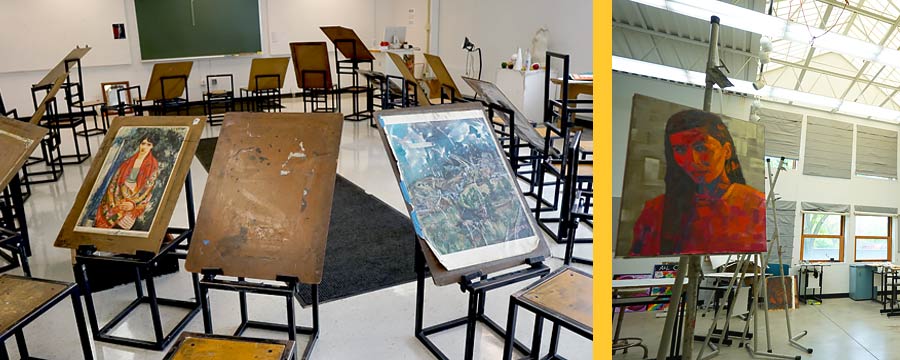 Facilities include 4 open-air studios for classroom instruction of life-drawing, still life, basic and intermediate level painting techniques, and include multimedia resources for slide presentations and the integration of digital technologies. Each student is provided a locker for material storage and BFA students are assigned individual workspace for the development of their projects.
Photography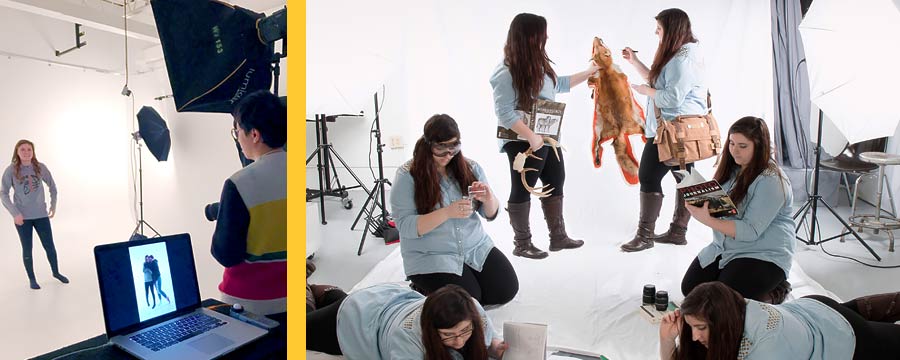 Facilities include two photography studios with a full compliment of lighting equipment, a 21-seat computer lab with up-to-date photo editing software, a traditional darkroom, and a dedicated digital print lab with a range of medium and large format printing capabilities.​
Printmaking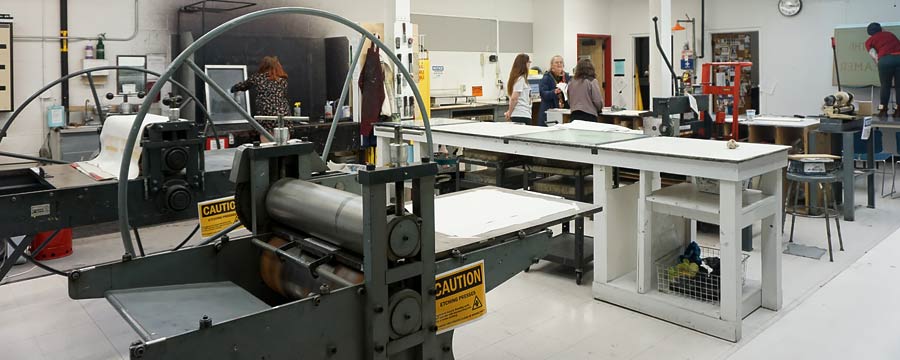 Traditional printmaking instruction includes screen printing, relief, mono-type, intaglio (traditional etching/ImagOn), lithography (photo/stone/plate), and alternative processes.
Facilities include an open studio work environment, multiple sized and numbered lithography stones, lithography press, large format etching presses, extensive screen printing materials and equipment, and Nu-arc exposure units.​
Sculpture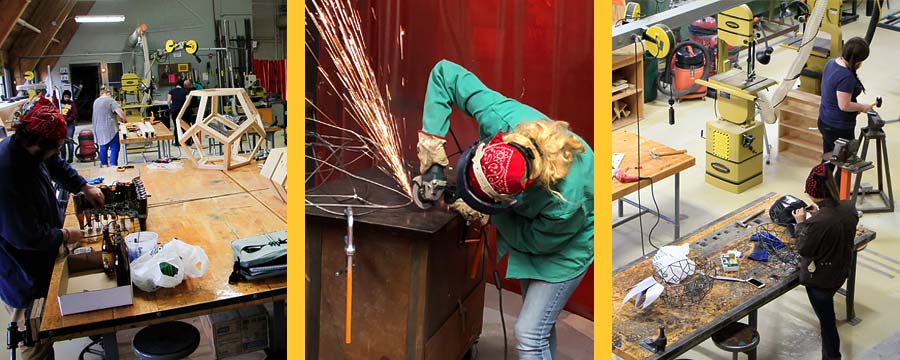 Sculpture at CMU includes traditional and contemporary facilities for the creation of sculpture in the expanded field. Everything from clay modeling to fabrication are supported. These facilities are primarily located in the North Art Studio, as well as various resources in Wightman Hall.

The sculpture facilities have a professional wood shop, metal shop and bronze foundry with an extensive list of equipment that include drill presses, table saws, MIG and TIG welders, a plasma cutter, mold making facilities, a refractory furnace, a burnout kiln and and an extensive list of tools that will help to bring your projects to life. We also have some of the most advanced digital fabrication capabilities in Michigan including 3D printing labs, a CNC Plasma, CNC Router, and a Laser Cutter.